David Reavy
2015 AHS Distinguished Alumni Achievement Award Recipient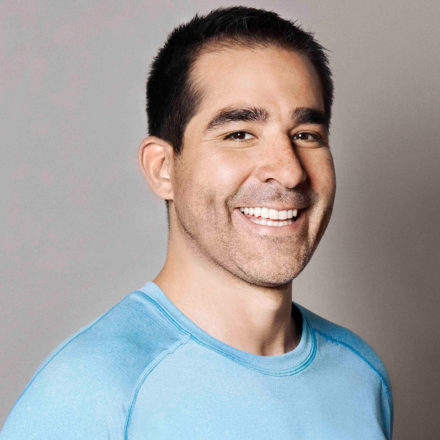 David Reavy's fiercely loyal clientele includes world-class athletes like Matt Forte, Joakim Noah and Tracy McGrady.
"David refuses to accept limits for himself or his patients, and with that defiant attitude has created a new way to practice physical therapy and improve people's lives," read the letter nominating Reavy for the AHS Distinguished Alumni Achievement Award.
Through clinical work at React Physical Therapy, the practice he founded in 2008, Reavy developed a unique approach to physical therapy called the Reavy Method. This approach focuses on the whole body, not just treating the injury site.
Reavy's goal is to change people's ideas about what is possible for their bodies. Clients say his approach tranforms their pain and discouragement into a plan for recovery.
Reavy believes in giving back to UIC and the community. Many of the staff at React are AHS physical therapy graduates and the facility is a clinical training site for the college's doctoral students in physical therapy. He supports Chicago nonprofit organizations including Mercy Home for Boys & Girls and the Heartland Alliance.
Reavy and his work have been featured in the Chicago Tribune, Prevention, SELF, Shape and ESPN Chicago. He is a regular contributor to Men's Journal.