Gail S. Fisher
2014 AHS Loyalty Award Recipient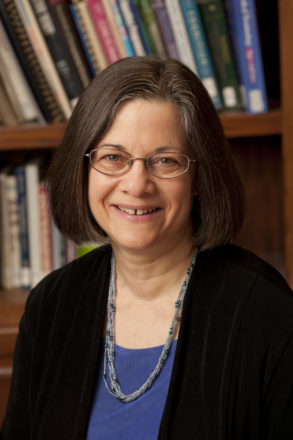 Gail Fisher has served the UIC College of Applied Health Sciences, its students and her profession of occupational therapy for more than two decades.
Fisher is a nationally recognized expert on healthcare reform related to occupational therapy practice. She is former chair and board member of the American Occupational Therapy Political Action Committee.
"To me, Gail is the face of UIC occupational therapy," wrote the person nominating her for the Loyalty Award.
She teaches courses related to health care and occupational therapy delivery systems, the impact of policy and payment trends on practice, and advocacy. Her current research concerns the effects of the Medicare therapy cap in long-term care settings.
Fisher is alumni liaison for the AHS Department of Occupational Therapy and heads a committee working to preserve the department's history. She has served on dozens of committees—often as chair or co-chair—at the department, college and campus levels.