Paul M. Wright
2014 AHS Distinguished Alumni Achievement Award Recipient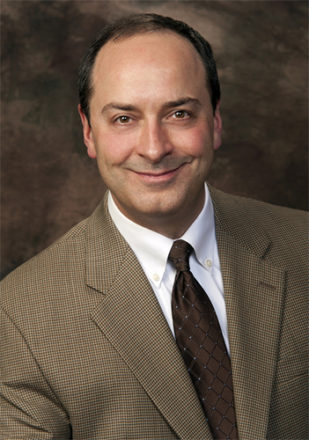 When Paul Wright was a graduate student in kinesiology at UIC, he joined the department's outreach programs for underserved youth in low-income neighborhoods.
His experience led him to become a leader in improving the lives of young people around the world through sport and physical activity.
As a researcher and professor at the University of Memphis in Tennessee from 2002-2011, Wright focused on obesity prevention and a national initiative to increase physical activity among children in Head Start Centers. He was honored as 2011 Volunteer of the Year by the YMCA of Memphis and the MidSouth.
Now at Northern Illinois University, Wright is director of the Physical Activity and Life Skills Group, which promotes healthy development and life skills in children through physical activity programs. In 2013, he received a grant from the U.S. Department of State to develop the Belizean Youth Sport Coalition, which promotes youth development and social change through sport in the Central American nation. He was invited to lecture in Finland and Germany for the European Master's Degree in Sport and Exercise Psychology.
Wright supports a number of youth-focused community organizations in DeKalb, Illinois, and Chicago, including Adventure Works Inc. and Beyond the Ball.
He holds the first endowed professorship in the NIU College of Education.