Applying
Ready to apply?
Don't worry, we'll make this easy.
Before you start, review our admission criteria on the Before You Apply page to make sure you meet all the requirements.
Our enrollment advisors are available to guide you through the application process and answer any questions you may have.
Deadline
Applications are due on or before April 1 for Summer, July 15 for Fall 2017, July 1 starting Fall 2018, and November 1 for Spring.
Checklist
Application
Transcripts
Personal statement
Letters of recommendation
Current resume
Official UIC application
Submit your application online via the UIC website—just follow the instructions listed there. There is a non-refundable application fee of $70 for all applicants.
You don't have to enter and submit all application information in one sitting. You can return to the system as many times as you need to. You can also return to the system checklist as often as you like to see what materials have been uploaded and verified as received.
Once you finalize and submit your application and the application fee, the system will send you further instructions (typically on the next business day) on using the application checklist to upload materials and enter information to generate requests to your recommenders for letters.
Transcripts
Submit copies of registrar-issued final transcripts from:
All colleges or universities attended that conferred a degree and
All institutions where post bachelor's coursework was completed
Transcripts must state the degree conferred from awarding institution, include grading scale legends, transcript key, or mark up sheets (usually on the back of the transcript). Web history of grades, downloadable to the student from the web are not acceptable. Scan all transcripts into one PDF document.
Personal statement
Submit a personal statement. List the following questions with your responses:
Why have you decided to pursue a career in health informatics? How will this program help you to achieve your goals and contribute the field?
In what ways have your previous experiences prepared you for graduate study in our program?
Why have you selected the UIC health informatics graduate degree program?
What value and skills do you bring to the program both as a student and in the future, as an alumnus? Explain and provide examples.
How will you modify your current professional and personal responsibilities with your academic responsibilities in terms of organizing and managing the time necessary to fulfill performance expectations for graduate-level education? Explain your plan.
What is your experience with online training or education?
Include your full name, the date and your UIN (if you know it). Save your statement as a PDF and upload it to the link provided in the application.
Letters of recommendation
Submit email addresses of three references. Your references will receive a link with instructions about how to upload letters of recommendation in support of your application. The letter must be:
On letterhead, due 30 days from application date or by the deadline whichever comes first
From instructors or employers who can comment on your professional or academic abilities
Recommendations from co-workers, colleagues, peers, employees/subordinates, friends or family members are not acceptable.
Resume
Submit a current resume, including your education, work experience and any employment gaps.
International students
An international credential evaluation fee of $30 is assessed on any application presenting international coursework requiring an evaluation, regardless of residency
English proficiency test
If English is not your native language, you might need to take the Test of English as a Foreign Language (TOEFL), the exam of the International English Language Testing System (IELTS) or the PTE-Academic. Check out the International Requirements to see if this applies to you.
Scores must be submitted to UIC directly using the institutional code 1851.
Our program has higher minimum score requirements than the Graduate College.
English proficiency waiver
The request for English proficiency test scores automatically populates in the checklist for international applicants. If you intend to submit a waiver letter, make sure you select that option on your application.
If you are a domestic or permanent resident, the request for test scores does not populate. Admissions audits the application, and then adds the option of the test score requirement or a waiver letter.
Declaration and Certification of Finances
Questions?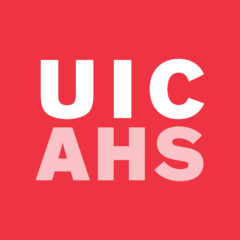 Do you have questions about the application process that we haven't answered? Our enrollment advisors are here to help.
You can also contact us at:
Address

1919 W. Taylor St. (MC 530)
Chicago, IL 60612
Helpful links