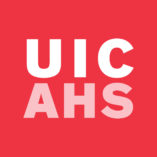 Evelyn Maizels
Adjunct Instructor, Biomedical and Health Information Sciences
Email
Office Phone
Office
1919 W. Taylor St., 250 AHSB
Office Hours
By appointment
Related Sites
About
Following a first career in biomedical research focusing on signal transduction as a member of the research faculty of the Department of Cell and Molecular Biology at Northwestern University's Feinberg School of Medicine, Evelyn completed the Masters in the Biomedical Visualization program at the University of Illinois at Chicago in 2010. Her course of study at UIC has allowed her to merge her interest in art with her scientific background, and introduced her to many new concepts, practices and technologies. She works together with her husband to create e-learning at CEVL (Computer Enhanced Visual Learning) and enjoys teaching molecular pharmacology to UIC students.
Service to the Community
Collaborative projects with BVIS community members Kevin Brennan, Christine Young, Samantha Bond, Amy Sojka (now at Medline Industries): Accurate visual representation of G-protein coupled receptors; Homology models to expand visualization opportunities to protein structures without experimentally-derived coordinate files in the Protein Databank; Articulate Storyline for e-learning development.
Leadership in the Profession
Association of Medical Illustrators, Professional Member
Notable Honors
2009 - Alan Cole Scholarship (First place award), Vesalius Trust, Association of Medical Illustrators
Education
MS, Biomedical Visualization, University of Illinois at Chicago, 2010
PhD, Biochemistry, Northwestern University, Chicago IL, 1983
MD, Harvard Medical School, Boston, MA, 1976
BS, Chemistry, University of California at Los Angeles, 1972