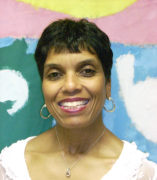 Sara Shields-Cole
Speech-Language Pathologist, DHD Family Clinics
Email
Office Phone
Office
1640 W. Roosevelt Rd., 145 DHSP
About
Sara Shields-Cole, M.S.CCC-SLP, is a licensed speech-language pathologist in the Family Clinics. She has over 30 years of experience providing both diagnostic and therapeutic services. Her areas of expertise and interest include; incorporating a developmental relationship-based approach to both the diagnostic and therapeutic process, facilitating the development of emerging literacy skills, and educating and training families on how to play, interact and support children who have regulatory, sensory and communicative challenges.
In addition to her clinical activities, Ms. Shields-Cole is a clinical supervisor of master's level speech-language pathologist during pediatric clinical practicum, discipline coordinator for the LEND Program and coordinator of the clinic's Reach Out and Read Program.
Ms. Shields-Cole received her Master's of Science in Speech-Pathology from Bradley University, Peoria Illinois. She holds the Certificate of Clinical Competence from and an active member of the American Speech-Language and Hearing Association and is an Early Intervention Specialist credentialed in both evaluation and therapy.
Service to the Community
Collaborates and consults with area daycare/preschool programs around speech language and communication development, challenges and disorders and how to facilitate language use and comprehension in the classroom
Leadership in the Profession
LEND, Discipline Coordinator
Education
MS, Speech-Pathology, Bradley University, December 1981
BS, Speech and Hearing Sciences, Bradley University, 1980