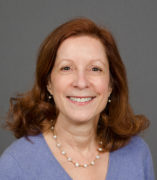 Demetra John
Associate Dean, Academic and Student Affairs, College of Applied Health Sciences
Clinical Associate Professor, Physical Therapy
Email
Office Phone
Office
808 S. Wood St., 167B CMET
Office Hours
By appointment
About
Demetra John has been a clinical faculty member in the Department of Physical Therapy for over 20 years. She is a licensed physical therapist with a PhD in Public Health. She currently teaches an elective course in Women's health for DPT students. She is currently the Associate Dean for Academic and Student Affairs in the College of Applied Health Sciences. She is also currently Co-Chair of the UIC Senate Support Services Committee.
She co-founded a clinic for uninsured clients over 12 years ago. She continues to co-manage and volunteer at the clinic, which has been running continuously on Saturday mornings as part of CommunityHealth in Chicago.
Current research interests include developing and assessing best practices for student retention and graduation, and the development and streamlining of academic administrative processes.