Applying
Ready to apply?
A bachelor's degree is required for admittance into the program.
Deadline
Applications are due July 1.
After this deadline, you may register for an individual course. You are able to transfer the course to your certificate status once admitted.
Checklist
Application form
Transcripts
Resume
Official application
Complete the ATCP application form.
Transcripts
To show proof of a bachelor's degree, please request official transcripts from each university or college that you have attended.
For transcripts to be considered official, hard copies must be submitted in the original unopened envelope provided by the Registrar, with the Registrar's seal or signature affixed over the envelope seal.
Electronic copies must be sent directly from the school to Maitha Abogado at maitha@uic.edu.
Resume
Submit a current resume, including your education and work experience.
Where to send materials
Please send your application materials to:
Maitha Abogado, Academic Coordinator
Department of Disability and Human Development
College of Applied Health Sciences
1640 W. Roosevelt Rd.
436 DHSP (MC 626)
Chicago, IL 60608-6904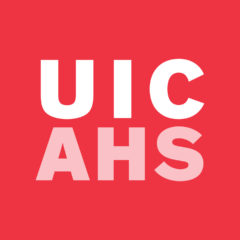 Questions?
For questions about the program and application procedures, please contact Maitha Abogado, academic coordinator.
You can contact Maitha at:
Address

1640 W. Roosevelt Rd.
215 DHSP (MC 626)
Chicago, IL 60608