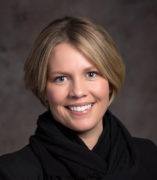 Tanya Raquel Prewitt-White
Visiting Clinical Assistant Professor, Kinesiology and Nutrition
Email
Office Phone
Office
901 W. Roosevelt Rd., 339 PEB
Office Hours
By appointment
About
Dr. Tanya Prewitt-White, CC-AASP, is certified as a Sport Psychology Consultant with the Association of Applied Sport Psychology (AASP). In addition, she served as the AASP Newsletter Editor from 2013- 2016 and as an active member within AASP's Diversity Committee. She has taught Sport and Exercise Psychology coursework at the undergraduate and graduate levels at the City University of New York – York College (where she was also the Faculty Athletics Representative to the NCAA), DePaul University, North Park University, and Northern Illinois University. In addition, she was faculty at Adler University from 2012 – 2016 and in four years she transitioned from an adjunct professor to the Training Coordinator and ultimately became the Interim Program Director prior to joining UIC. Her research interests include the intersectionality of health, race, gender, socioeconomic status and family dynamics as it pertains to exercise and sport performance. She teaches Health Coaching, Sport Psychology for Individual and Team Performance, Stress Management and Foundations of College Teaching within UIC's Graduate College.
Service to the Community
Dr. Prewitt-White regularly consults with athletic organizations, exercisers as well as universities and high schools in the Chicagoland area. In addition, she is a Leadership Academy Facilitator for Heartland Rugby and has been a featured Sport Psychology Facilitator for U.S. Tumbling and Trampoline Association and the USA Rugby National Development Summit.
Leadership in the Profession
Association of Applied Sport Psychology, Newsletter Editor (2013-2016)
Association of Applied of Applied, Executive Board Member, Student Representative (2008-2009)
Association of Applied Sport Psychology, Southeast Regional Representative (2006 - 2008)
Notable Honors
2017 - Teaching Scholar Award, University of Illinois at Chicago
2004 - Class of 2004 Leadership Award, Carthage College
2003, 2004 - Lloyd B. Yepsen Outstanding Psychology Student Award, Carthage College, Psychology Department
Education
PhD, Sport Studies, Concentration in Sport and Exercise Psychology, University of Tennessee - Knoxville
MS, Sport Studies, Concentration in Sport and Exercise Psychology, University of Tennessee - Knoxville
BA, Psychology, Exercise Science and Physical Education, Carthage College