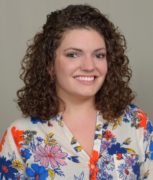 Jessica M Jarvis
Postdoctoral Research Associate, Occupational Therapy
Email
Office Phone
Office Hours
By appointment
About
Dr. Jarvis is a Postdoctoral Research Associate working with Dr. Mary Khetani in the Children's Participation in Environment Research Laboratory (CPERL).
She has 5 years of experience working as a music therapist in pediatric acute care, which focused primarily in the Pediatric Intensive Care Unit. She received her PhD in Rehabilitation Sciences from the University of Texas Medical Branch where she focused on developing methodological skills, specifically in areas of research design and large data analytics.
She is working with Dr. Khetani to apply and advance these skills in pediatric populations. Primary projects during her postdoctoral work include analyzing existing datasets to study the trajectories of functional recovery following a Pediatric Intensive Care Unit admission, and working with the CPERL team to further develop an electronic patient-reported outcome as a goal setting application in pediatric rehabilitation.
Selected Grants
, Jeane B Kempner Predoctoral Fellowship, PI
Publication Aggregators
Education
Doctor of Philosophy, Rehabilitation Sciences, University of Texas Medical Branch, 2017
Bachelor of Music, Music Therapy, Nazareth College of Rochester, 2012