Applying
Ready to apply?
Don't worry, we'll make this easy.
Admission criteria
License to practice physical therapy in the State of Illinois. If you're licensed in another state or country, you can apply but you may not begin the program until you receive your Illinois license.
One year of practice in the area of orthopedic physical therapy (at least 2000 hours).
Additional study in orthopedic physical therapy as evidenced by:

A post-professional degree in orthopedic physical therapy or a related area,
Certification as an Orthopedic Physical Therapist by the American Board of Physical Therapy Specialties,
Completion of an orthopedic physical therapy residency program or related area, or
Other documented evidence of extensive continuing education or self-study in the area of orthopedic physical therapy.
Deadline
Applications are due February 1.
Checklist
Application
Transcripts
Curriculum vitae and cover letter
Letters of recommendation
Official application
Submit your application online via the UIC Website—just follow the instructions listed there. There is a non-refundable application fee of $70 for all applicants.
You don't have to enter and submit all application information in one sitting. You can return to the system as many times as you need to. You can also return to the system checklist as often as you like to see what materials have been uploaded and verified as received.
Transcripts
Upload official transcripts from each university and college attended with the online application.
Include copies of your transcripts with all other materials sent to the PT department.
Curriculum vitae
Submit a current CV and cover letter. The cover letter should address how your past experience has prepared you for this type of educational program.
Letters of recommendation
Submit two letters of recommendation from physical therapists with direct knowledge of your clinical knowledge and skills.
Where to send materials
Please send your transcripts, letters of recommendation, CV and cover letter to:
Dr. Carol Courtney
UIC Fellowship in Orthopedic Manual Physical Therapy
Department of Physical Therapy
University of Illinois at Chicago
1919 W. Taylor St., 4th Fl. (MC 898)
Chicago, IL 60612
After you apply
You've applied and submitted your application. Now what?
You can check your application status online at any time. This will show you a checklist of all your items and let you know if they're correct and complete.
When you'll hear from us
You'll receive a decision from us by mail by March 15.
If you've been admitted...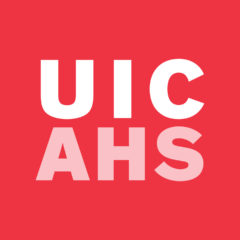 Questions?
Do you have questions about the application process that we haven't answered? We can help.
You can contact Carol at:
Address

1919 W. Taylor St.
425 AHSB (MC 898)
Chicago, IL 60612