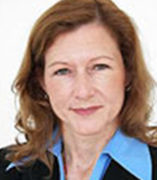 Carol A Courtney
Associate Professor, Physical Therapy
Associate Professor, Rehabilitation Sciences
Email
Office Phone
Office
1919 W. Taylor St., 425 AHSB
Office Hours
By appointment
About
Carol A. Courtney PT, PhD, ATC received a Bachelor of Science in Physical Therapy from Washington University in St Louis, Master of Science from the University of South Australia and Louisiana State University, and PhD from the University of Miami. Dr. Courtney is a licensed physical therapist and athletic trainer, and has been recognized as a Fellow of the American Academy of Orthopaedic Manual Physical Therapists (AAOMPT). At UIC, she also serves as director of the post-professional Fellowship in Orthopedic Manual Physical Therapy.
Dr. Courtney has clinical expertise in the management chronic musculoskeletal pain and sports injury. In 1991 and 1992, she was chosen to serve on the USA medical staffs for the Pan American Games in Havana, Cuba, and Olympic Games in Barcelona, Spain. Her research investigates the effects of knee joint injury and osteoarthritis on pain processing and joint function, as well as modulation of pain mechanisms through manual therapy interventions. She has over 100 peer-reviewed publications, book chapters and conference presentations and has presented both nationally and internationally. Dr Courtney serves as co-chair of Education Committee for AAOMPT.
Publication Aggregators
Service to the Community
Carol serves as a manuscript reviewer for the Physical Therapy Journal and Journal of Orthopaedic & Sports Physical Therapy. She is the Education Committee Co-chair for the American Academy of Orthopaedic Manual Physical Therapists and a member of the Public Relations Committee (2015-present) and Nomination Committee (2016-present) of the American Physical Therapy Association Orthopaedic Section.
Notable Honors
2016 - Journal of Orthopaedic & Sports Physical Therapy Excellence in Research Award, Orthopaedic and Sports Physical Therapy Sections of the American Physical Therapy Association
2016-2017 - UIC Teaching Recognition Program (TRP) award, University of Illinois at Chicago
2015 - John McMillan Mennell Service Award, American Academy of Orthopaedic Manual Physical Therapists
2015 - Excalibur Award for Teaching Excellence, UIC College of Applied Health Sciences
Education
PhD - Physical Therapy, University of Miami, 2003
Masters of Applied Science, Manipulative Physiotherapy University of South Australia, 1993
Masters of Health Science, Physical Therapy, Louisiana State University, 1994
Bachelor of Science - Physical Therapy, Washington University in St Louis, 1985