Dec
1
HIM Continuing Education Presentation
Thursday, December 1, 2022
8:00 AM - 1:00 PM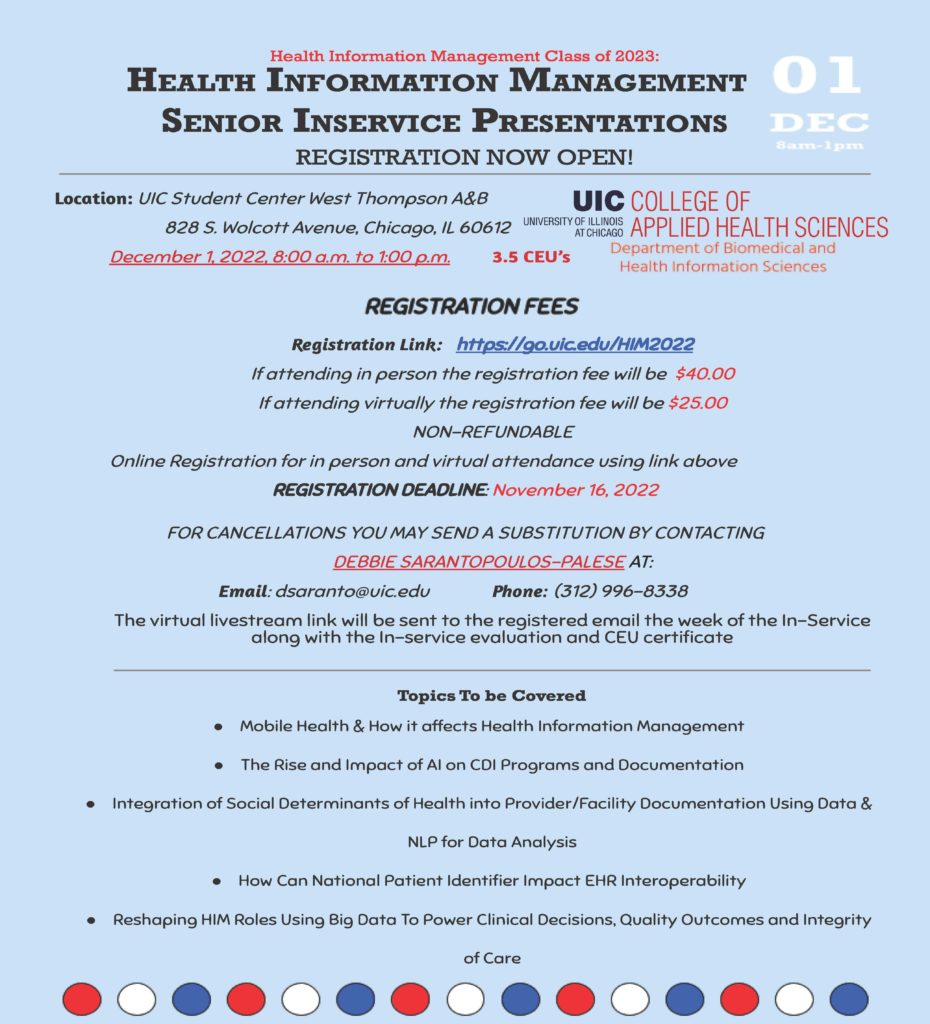 You're invited to attend the annual HIM Continuing Education Presentation (formerly the HIM In-Service)! This year's event will be hybrid.
Register by Nov. 16 to attend in person or virtually
In person: $40, Virtual: $25
Topics include:
● Mobile Health & How It Affects Health Information Management
● The Rise and Impact of AI on CDI Programs and Documentation
● Integration of Social Deterrents of Health into Provider/Facility
Documentation Using Data & NLP for Data Analysis
● How Can National Patient Identifier Impact EHR Interoperability
● Reshaping HIM Roles Using Big Data Power: Clinical Decisions,
Quality Outcomes and Integrity of Care
The livestream link will be sent to the registered email the week of the event, along with an evaluation and CEU certificate.
Please note there are no refunds. For cancellations, you may send a substitute by contacting Debbie Sarantopoulos-Palese via email or at 312-996-8338.
Contact
Debbie Sarantopoulos-Palese
312-996-8338