Jean Ragalie-Carr honored for contributions to field of childhood health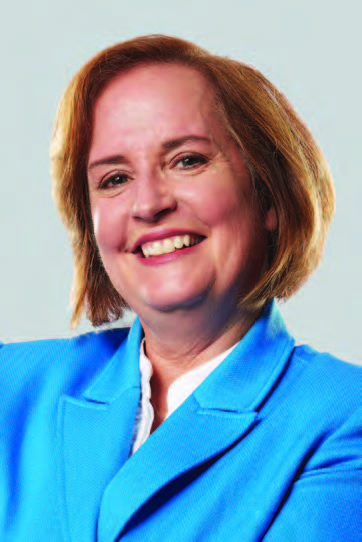 Jean Ragalie-Carr '83 BS NUT, president of the National Dairy Council and a leading advocate for child nutrition, fitness and health, received the 2017 UIC Alumni Achievement Award from the UIC Alumni Association.
Ragalie-Carr, who received the AHS Distinguished Alumni Achievement Award in 2013, was one of three UIC alumni honored at a luncheon Sept. 28 in Student Center East.
Ragalie-Carr is a board member and past chair of the Academy of Nutrition and Dietetics Foundation. She is a founder of Action for Healthy Kids, which partners with more than 75 agencies, organizations and corporations to fight childhood obesity by promoting healthy food, nutrition education and physical activity in schools. She is a board member and treasurer for the national organization.
She helped create and lead the NFL-affiliated school nutrition and exercise program Fuel Up to Play 60. She played a role in developing programs for former first lady Michelle Obama's Let's Move campaign against childhood obesity.
Ragalie-Carr is executive vice president of Dairy Management Inc., a producer-supported company that works to increase demand for dairy products and manages the National Dairy Council.
She is involved in efforts to decrease food insecurity in the U.S. and the world, working in partnership with the Academy of Nutrition and Dietetics and the hunger relief organization Feeding America.
Other UIC alumni honored at the Sept. 28 event were Howard Kaufman '82 BA LAS, a leading researcher in cancer immunology, Alumni Achievement Award; and Daniel Laskin '82 MS Dentistry, co-founder of the UIC College of Dentistry's oral and maxillofacial surgery department, Distinguished Service Award.