Mary Mirabelli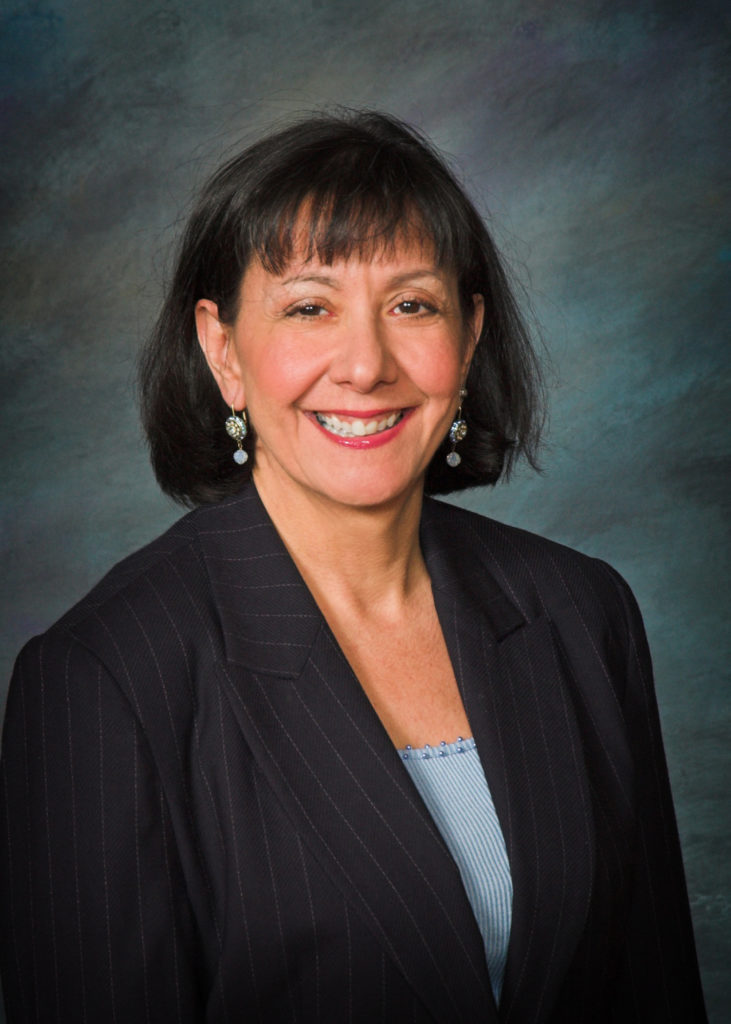 Mary Mirabelli '79 BS OT received the AHS Distinguished Alumni Achievement Award, the highest honor bestowed upon alumni of the college. The award recognizes Mirabelli's outstanding career success and
international renown in the healthcare field. Mirabelli is currently senior vice president at the Healthcare Finance Management Association (HFMA), where she is responsible for all content created and delivered to the industry and HFMA membership.
Previously, Mirabelli held leadership roles at DXC Technology (as global leader of the Strategic Advisory Healthcare practice), Hewlett Packard Enterprise's Global Healthcare Practice (as vice president) and the Hospital Corporation of America (as a senior executive), among other organizations.
"Mary's impressive professional career is not only a testament to her expertise in the complex areas of finance, business development, information technology and executive management, but also to the extraordinary occupational therapy education at the foundation of it all," says Bo Fernhall, AHS dean and professor of kinesiology and nutrition. "She has developed a highly unique and diversified career in executive health care, demonstrative of the many career trajectories available to an AHS graduate. We could not be prouder of her many professional achievements."
As a student at AHS, Mirabelli received an award for Outstanding Personal and Professional Achievement. She recalls her AHS experience fondly, noting that the courses were difficult, but the professors were fantastic.
"They were true pioneers in the field," she says. "The skills I learned have been off-the-charts invaluable to me in my career."
Mirabelli has served on numerous governing boards and committees and is currently a member of a portfolio company board for Riverside Partners, LLC. She holds a master's in management from Northwestern University's Kellogg Graduate School of Management.