Fabian Enrique Obando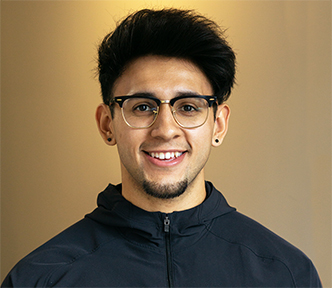 AHS degree and graduation year
BS in Kinesiology, 2017
Current profession
Rehabilitation Specialist and MS in Kinesiology candidate at UIC
Favorite UIC memory
Getting to meet new friends while hanging and studying in ASAP.

I joined the AHS Alumni Board because …
I want to be easily accessible to our current students so that I can serve as a strong resource to helping them grow into their future roles. I am an open book, excited to help students navigate any struggles they may encounter during and after their experience at UIC.