Vladimir Cuk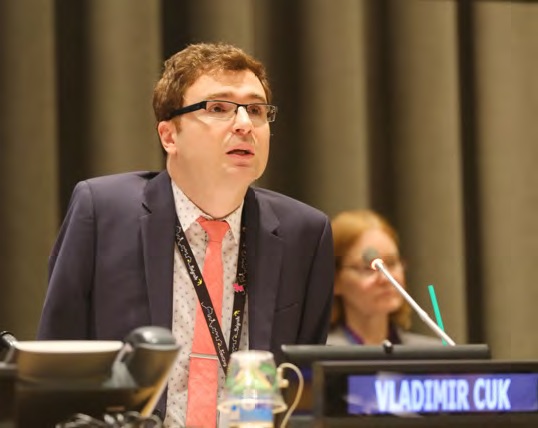 Vladimir Cuk '07 MS DHD is currently the executive director for the International Disability Alliance (IDA) based in New York. IDA is an alliance of over 1,100 organizations from 14 global and regional networks that encompass 180 countries that works to promote the rights of people with disabilities, particularly the United Nations (UN) Convention on the Rights of Persons with Disabilities (CRPD) and the 2030 Agenda on Sustainable Development within the United Nations framework.
As the executive director, Vladimir supervises staff in New York and Geneva as they work together to promote the rights of people with disabilities, provide technical assistance, and provide a unified message regarding human rights and disability across multiple stakeholders, including the UN and its member states, civil service organizations, and various disability organizations.
Vladimir came to DHD because the department's multidisciplinary approach helped increase his ability to advocate for people with disabilities internationally. He appreciated the breadth of academic approaches that the department offered while focusing on disability. Vladimir credits DHD for the opportunity to get a formal degree related to disability because of the recognition and credibility that it offers.
The degree helped him obtain his current position and his experiences in DHD improved his confidence to work in a variety of different settings. The knowledge and experience that he received in DHD will continue to be integral to Vladimir's success in advocating on an international level for the human rights of people with disabilities.