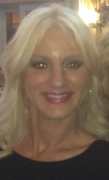 Debbie Niki Sarantopoulos-Palese
Assistant Professor, Biomedical and Health Information Sciences
Focus Areas
Email
Office Phone
Office
1919 W. Taylor St., 229 AHSB
Office Hours
By appointment
About
Demeter (Debbie) Sarantopoulos-Palese, MS, RHIA
BACKGROUND/EXPERIENCE/ACCOMPLISHMENTS:
Debbie Sarantopoulos-Palese has been a senior healthcare executive specializing informatics and HIM leadership for 30 years. She has exceled at leading diverse and complex organizations in the areas of business/revenue operations of acute and post-acute settings.
Most recently over the last 8 years Debbie has been a Vice President of HIIM and Chief Privacy Officer at Seasons Hospice and Palliative Care in Rosemont, a national hospice provider spanning more than thirty locations across the U.S. She created and oversaw a new HIIM department for the enterprise and upgraded the EMR system while also acting as a leader of the change/project management functions. Another key accomplishment was overseeing the privacy initiatives and ongoing training and education of more than 3,000 employees as the Chief Privacy Officer.
Education
MS, Medical Informatics, Northwestern University, 2014
Registered Health Information Administrator, AHIMA, 1992
BS, Health Information Management, UIC, 1991