Katherine Schmidt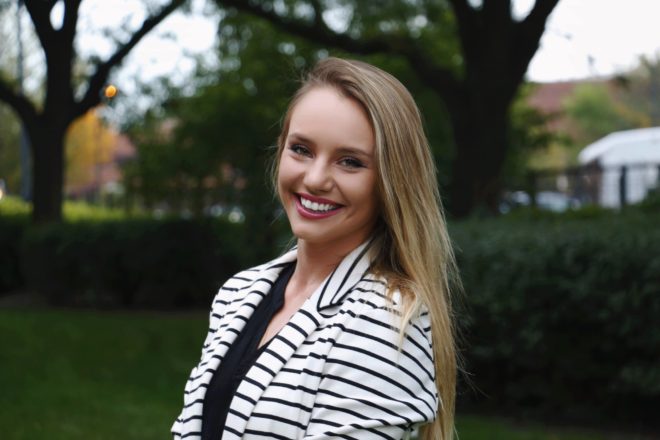 Katherine Schmidt is from Cumming, Georgia. She attended the University of Georgia and received a Bachelor of Fine Arts degree with an emphasis in Scientific Illustration. She has always had a passion for art, animals, and veterinary science. Her career as a student originally began on a veterinary path, but once she discovered Biomedical Visualization, she found her calling in the best of both worlds.
Katherine is currently a first-year Biomedical Visualization student working to build her professional and successful career as a medical illustrator. She loves working in traditional illustration with graphite and watercolor and finds she strengthens her work even further in Photoshop. She hopes to expand her skills and learn the techniques of virtual reality, 3D modeling, and animation. Her most recent illustration and research project she created, focused on the anatomical visualization of echolocation in Bottlenose Dolphins.
Katherine plans to focus her career in comparative and veterinary illustrative work. After graduation, she plans to get her Certificate in Comparative Medical Illustration at the Education Resources department at the University of Georgia's College of Veterinary Medicine, where she had a student internship during her undergraduate studies. She hopes her illustration work will help continue to aid in the education of veterinary medicine, as well as pet owner education. She also loves to make freelance, pet portraits in her free time, for her fellow animal lovers.