Visualizing career opportunities
Friday, February 10, 2017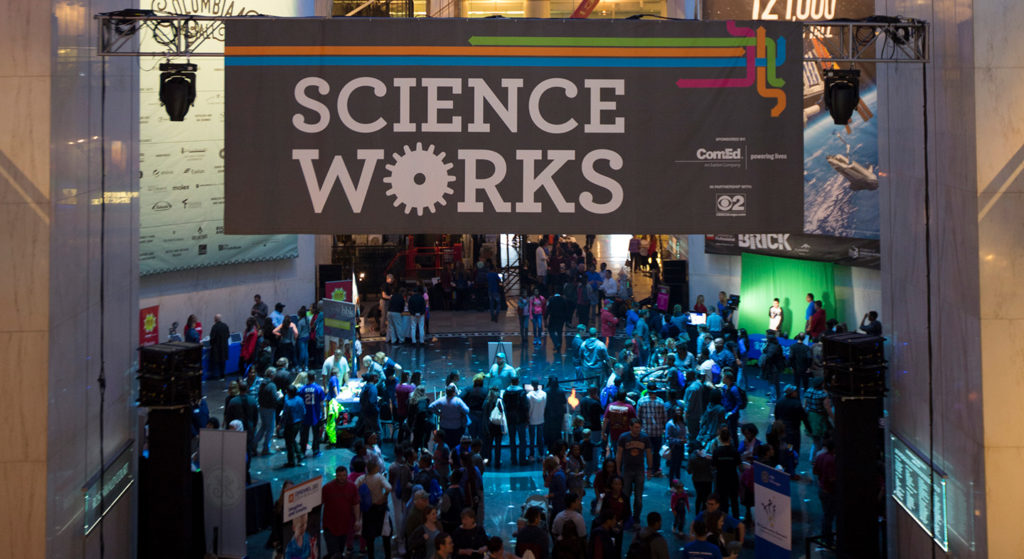 Biomedical visualization students were representing and recruiting at the 2016 Science Works Career Fair sponsored by the Museum of Science and Industry for middle school and high school students.
An estimated 5,800 people attended the museum's annual event Oct. 15. The career fair, which focused on STEM fields, showcased 41 Chicago-area organizations and institutions including Argonne and Fermi national laboratories, CBS 2, Rehabilitation Institute of Chicago and Microsoft. It's the fourth time BVIS students have presented at the annual event, said Kevin Brennan, BVIS faculty member who joined students at the event.
"It's an opportunity to inspire younger kids who are interested in both science and art, but don't know how to bring those two things together," Brennan said. "And it's a chance to interact with the general public and introduce them to the field of biomedical visualization, medical animation and medical illustration."
Thirteen students participated: Liz Andreas, Emma Chai, Ni-Ka Ford, Angela Gao, Katie Greenhill, Molly Huttner, Liza Knipscher, Esther Ng, Stephanie O'Neil, Adriana Orland, Christina Sidorowych, Natalie Yoshioka and Kate Zumach. The game they presented, "Organize Your Body," was created by the UIC group Student Association of Medical Artists. It's a version of Pin the Tail on the Donkey where players place organs made of felt on a body-shaped board.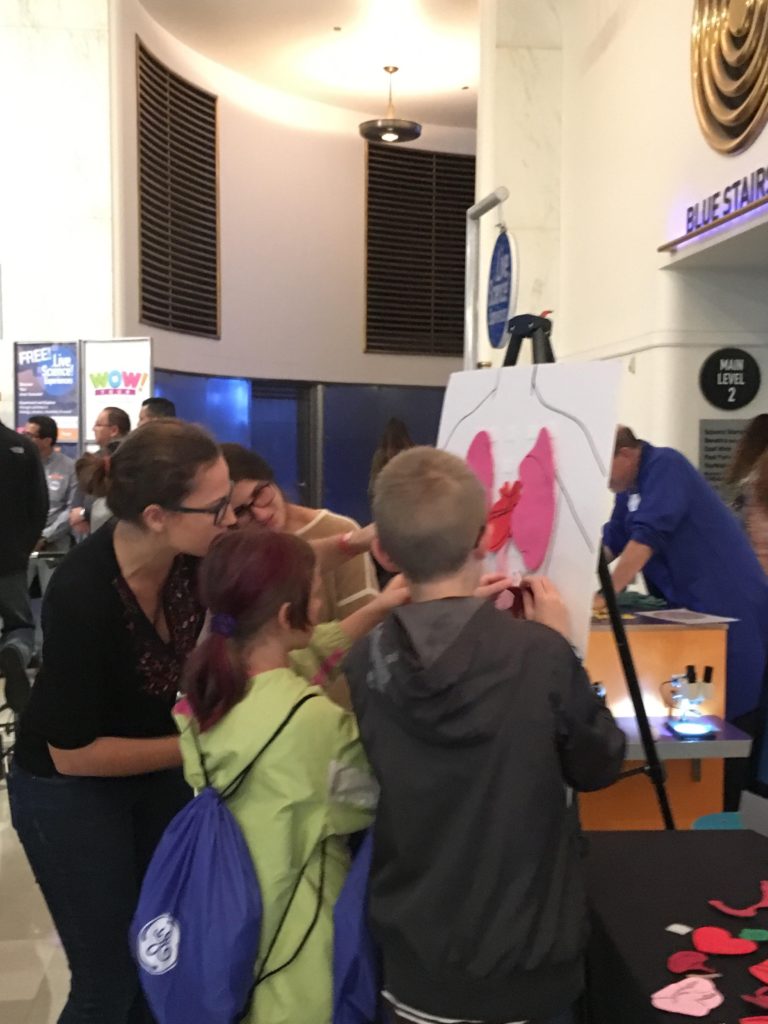 "I helped one group of children who asked if the heart was a muscle, or an organ. Insights like this help us realize where our communication and visualization skills are important," said Molly Huttner, president of the student group.
The game is also popular when SAMA visits high school and community college career fairs.
"It's always rewarding knowing some of those kids walk away realizing that biomedical visualization could be a future career for them," said Huttner, who plans to complete her master's in biomedical visualization next spring.
When passersby stopped to view the on-screen animations and illustrations displayed at the BVIS booth, students chatted about their work and handed out business cards.
"It gives them an opportunity to work on their presentation skills, their elevator speech," Brennan said.
Other UIC representatives at the Science Works Career Fair included the Department of Neurosurgery, UIC Women in Science and Engineering and the College of Pharmacy's forensic science program.