What to Expect
A total of 36 credit hours are required to successfully complete our program. Full-time students take a minimum of nine credit hours (3 courses) per term over four terms (two academic years). You may request to take fewer credit hours per term as a part-time student.
Content Section
Required courses
DHD 101 Disability in U.S. Society (3 credits)
DHD 103 Radical Inclusion I: Foundations in I/DD (3 credits)
DHD 104 Radical Inclusion II: Contemporary Issues in I/DD (3 credits)
DHD 304 Disability Innovation Lab (3 credits)
DHD 390 Community Internship (12 credits over 4 terms)
Elective courses
Students are required to complete 12 credit hours (four courses) of courses offered by the Department of Disability and Human Development as electives. Students work with an academic advisor to select elective courses that best fit their academic and professional goals.
Focus areas
You are encouraged to explore a focus area through elective coursework, relevant work placements and faculty mentorship. We offer three focus areas:
Content Section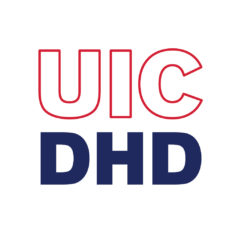 Questions?
Still wondering what the Co-Operative Career Experience Certificate is like? Don't worry! We're here to help.
Contact us at:
Address

1640 W. Roosevelt Road, 251 DHSP
Chicago, IL, 60608