Applying
Ready to apply?
Don't worry, we'll make this easy.
Deadline
Applications are due July 1 for Fall and November 15 for Spring.  Decisions will be made at least 2 weeks after the deadline.
Incomplete applications will not be reviewed.
Checklist
Application
Resume/Curriculum vitae
Transcripts
Application information
Visit the UIC Admissions website for application information.
Contact Us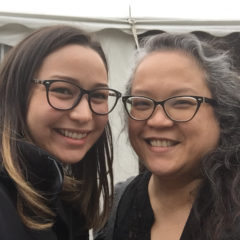 Questions?
Do you have questions about the application process that we haven't answered? We're here for you.
You can contact DHD's Office of Student Affairs
Address

1640 W. Roosevelt Rd.
207 DHSP (MC 626)
Chicago, IL 60608-6904