Applying
Ready to apply?
Don't worry, we'll make this easy.
If you're interested in applying for a trainee position, make sure you contact your LEND discipline coordinator first. Apply after you discuss the program with them and talk about your qualifications, interests and goals.
We give priority to graduate students in the 15 represented disciplines, but recent graduates working in the field can apply as well.
Deadline
Applications are due February 15, 2018 to start in the fall. We accept applications after this date on a rolling basis.
Checklist
Depending on the type of applicant you are, you may have a few extra things to provide. Make sure to read through the packet thoroughly.
Where to send materials
Graduate trainee applicants, submit your application materials to the faculty member who will be your LEND discipline coordinator.
Self-advocate and family applicants, submit your application materials to:
Regina Meza
University of Illinois at Chicago
1640 West Roosevelt Road (MC 626)
Chicago, IL 60608
After you apply
Eligible applicants are invited to interview with one or more members of the review committee. You'll be screened and rank-ordered on the following criteria:
Career goals with leadership and disability emphasis
Personal achievements in your discipline or in relation to disability and health issues
Disciplinary knowledge and skills
Knowledge of research design
Academic achievement
Verbal and written communication skills
When you'll hear from us
You'll receive a decision via mail in May.
If you've been admitted...
Congratulations! Don't forget to attend orientation in August.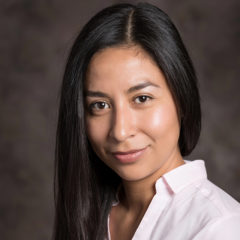 Questions?
Do you have questions about the application process that we haven't answered? We're here to help.
You can contact Regina Meza at:
Address

1640 W. Roosevelt Rd.
568 DHSP (MC 626)
Chicago, IL 60608