Institute on Disability and Human Development
A leader in disability education, research and service
The Institute on Disability and Human Development (IDHD) is dedicated to promoting the independence, productivity, and inclusion of people with disabilities in all aspects of society. We realize our mission through academic programs, clinical services, research centers, and community programs.
We conduct research and disseminate information about disability to academicians, policymakers, businesses, government agencies, service providers, and the general public. We also provide an extensive array of clinical and community service activities, and offer interdisciplinary pre-service training.
The Institute on Disability and Human Development is a national leader in four areas:
Interdisciplinary academic training
Community service
Research and
Information dissemination
… all related to people with disabilities
We emphasize the values of cultural diversity, consumer choice, and self-determination across the lifespan in all of our activities.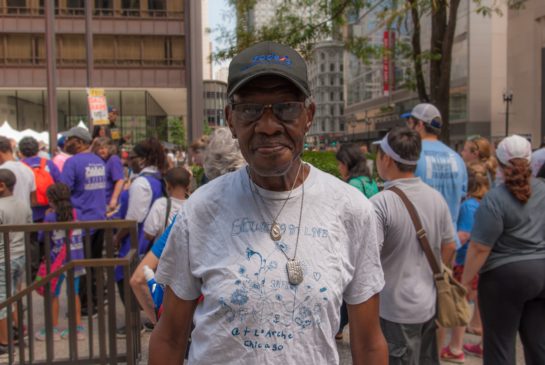 Recognized for Excellence
We are the University Center for Excellence in Developmental Disabilities Education, Research and Service (UCEDD) for Illinois. This makes us part of a national network of 67 UCEDDs (there's at least one in every U.S. state and territory).
We work collaboratively with our sister agencies, the Illinois Council on Developmental Disabilities and Equip for Equality, the State Protection and Advocacy Agency, to make up the Illinois Developmental Disabilities Network.
Learn about our collaborative network
What is a UCEDD?
Entities now known as UCEDDs were initially created over four decades ago with the enactment of Public Law 88-164 (1963) to serve people with developmental disabilities. Currently authorized under the Developmental Disabilities Assistance and Bill of Rights Act of 2000 (the DD Act), UCEDDs are now a resource for Americans with a wide range of disabilities. They receive their core funding from the Administration on Intellectual and Developmental Disabilities (AIDD) within the Administration for Community Living (ACL), US Department of Health and Human Services (HHS).
Each UCEDD is affiliated with a major research university and serves as a resource for all people in the areas of education, research, and service relative to the needs of people with developmental disabilities. Their programs are part of the Association of University Centers on Disabilities (AUCD), a membership organization that supports and promotes a national network of university-based interdisciplinary programs.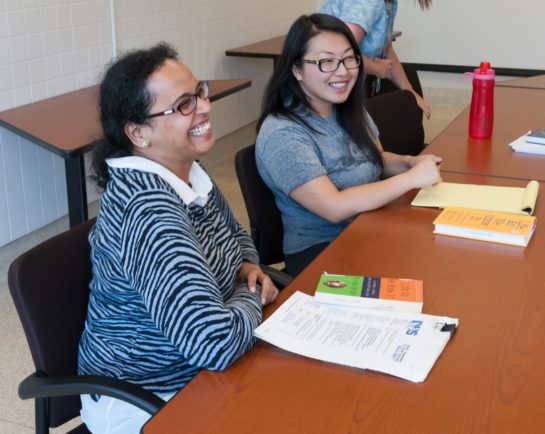 We're one of the only UCEDDs that is also an academic department
We offer most of our pre-service training activities through the Department of Disability and Human Development (DHD). DHD's PhD in disability studies is the first of its kind in the nation and one of only a few in the world.  DHD is also home to the federally-designated Leadership Education in Neurodevelopmental and Related Disabilities (LEND) program for the State of Illinois.
Learn more about DHD
IDHD/LEND Advisory Committee
Our advisory committee is comprised of individuals with disabilites, family members, and partner organizations in Illinois.  The IDHD/LEND advisory committee provides information, feedback, and advice to our staff on how to advance the lives of people with disabilities in the state through their work.
Individual and family advocates
Tara Ahern
Jessica Buettner
Lisa Cesal
Marty Fox
Michael Grice
Alba Gharib
Nora Handler
Stevie Hopkins
Laurie Jerue
Elbert Lott
Dorelia Rivera
Leanne Roth
Cathy Saunders
Vincent Smith
Monica Thorns
Organizational representatives