AHS hosts National Biomechanics Day event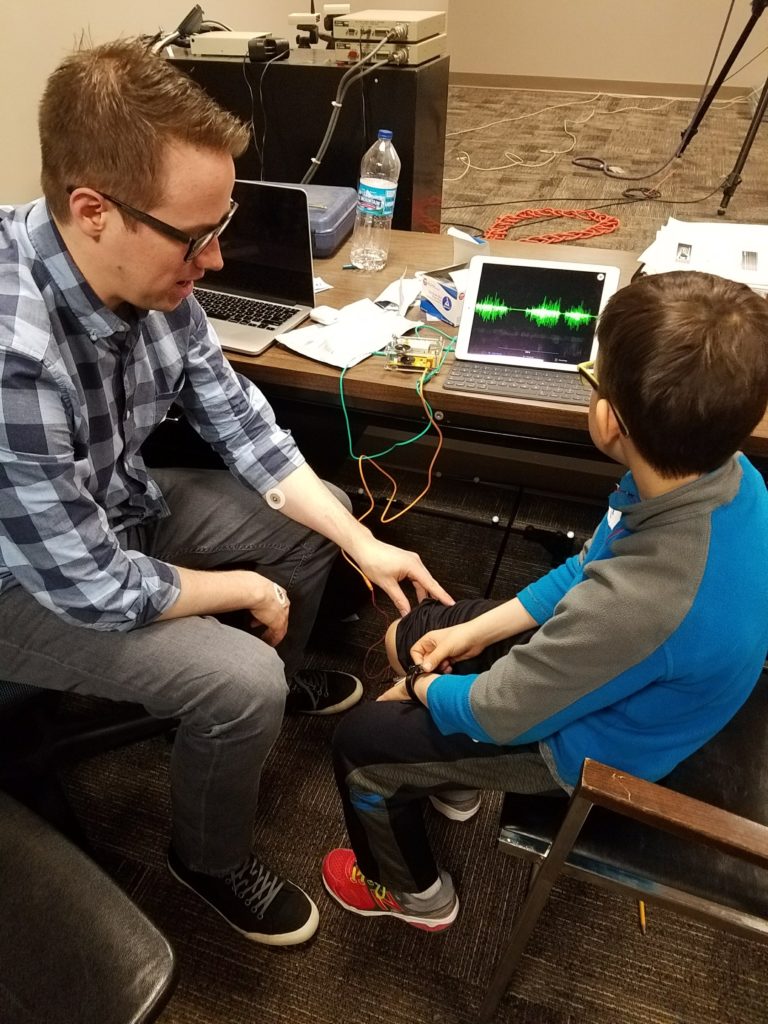 Science—and the possibilities for a career in science—were the lessons 25 students of Suder Montessori Elementary School took away from their recent visit to the kinesiology biomechanics lab.
The fourth-, fifth- and sixth-graders made a field trip from their West Side public school to AHS April 11 for National Biomechanics Day. They prepared for their visit with lessons on the human skeletal system and by dissecting owl pellets under the direction of Dakota Prosch, their teacher at Suder.
Kinesiology faculty members Kharma Foucher and Andrew Sawers, plus four graduate students, set up learning stations in the lab for hands-on investigations of bones, balance, grip strength, muscle activity and gait analysis.
"They were amazing. Super engaged, open and curious," Foucher said. "The students had many questions about becoming a scientist—something they'd never considered."
In her thank-you note after the visit, a student asked, "How did you manage to stay in school for that long?"
Before the children left, Foucher asked how many were now interested in a science career. Several hands went up. "You never know whose life you're going to change," Foucher said.