Co-enrolling in the MS and post-professional OTD programs
Advance your career in occupational therapy
As the field of occupational therapy continues to grow, many OTs find themselves needing advanced therapeutic skills and expertise to manage people and programs. They're looking for new ways to convey their knowledge effectively using educational methods.
The Post-Professional OTD program (P-OTD) focuses on developing advanced practitioners with specialized expertise, advanced knowledge and skills, and the ability to take on leadership and educational roles in the field. We focus on evidence-based practice and research that can be applied to improving your practice and developing new areas of innovative practice.
Our P-OTD students fall into three categories:
Currently practicing occupational therapists with a bachelor's or master's degree
Students currently enrolled in our MS program that want to continue on to a P-OTD
Requirements
Before you start, check out our admission criteria on the Before You Apply page to make sure you meet all the requirements.
Applying
Ready to start? Don't worry, we'll make this easy.
Current UIC MS students
If you're currently enrolled as a master's student, the P-OTD offers you the opportunity to enter the field with advanced knowledge and skills.
Deadline
Applications for Spring are due November 1 (domestic applicants only) and applications for Fall are due March 1.
Checklist
P-OTD application form
Curriculum vitae
Personal statement
Letter of recommendation
UIC Professional application form (second year students only)
OTD application
Complete the P-OTD application form.
Curriculum vitae
The CV is a key component of your application package, so make sure to follow the P-OTD application guidelines for creating yours. Use only the categories that apply to you—we assume that there will be some categories that don't apply.
Personal statement
Submit a personal statement that is specific to the POTD. Follow the P-OTD guidelines for creating yours.
First year students: You can indicate up to two potential faculty to serve as P-P-OTD advisors, but it's not required—you can defer advisor confirmation until your second year of the MS program.
Second year students: You must select a faculty advisor and explain how this faculty member and their work correspond to your interests and career goals.
Letter of recommendation
Submit a letter of recommendation that specifically addresses your potential for doctoral study. Follow the P-OTD application guidelines.
This should come from someone with a doctoral degree (professional or research doctorate). It can be from an UIC OT faculty member with a doctoral degree that knows you well enough to write about your qualifications for the P-OTD.
UIC Professional application form (second year students only)
Submit your application online via the UIC Website—just follow the instructions listed there. There is a non-refundable application fee of $70 for all applicants. This is a University requirement to ensure a smooth transition from the MS program into the P-OTD program.
Transcripts with previous coursework will be kept on file and do not need to be re-submitted.
Where to send materials
P-OTD application materials can be emailed to otdept@uic.edu with the subject line "P-OTD Application for (your name)":
Content Section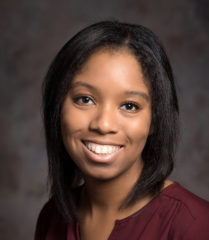 We're here for you
Do you have questions about the application process that we haven't answered? We can help.
You can contact Marjani Jones at:
Address

1919 W. Taylor St.
355 AHSB (MC 811)
Chicago, IL 60612