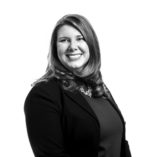 Piper Hansen
Clinical Assistant Professor , Occupational Therapy
Academic Fieldwork Coordinator, Occupational Therapy
Focus Areas
Email
Office Phone
Office
1919 W. Taylor St., 348 AHSB
Office Hours
By appointment
About
Dr. Hansen has expertise in leadership and as a clinician in neurorehabilitation. Her role at the University of Illinois at Chicago is as a Clinical Assistant Professor and Academic Fieldwork Coordinator, overseeing clinical fieldwork experiences. She is also the lead instructor for OT 526: Technology and the Environment and OT 522: Functional Movement and Mobility . Additionally, she serves as guest lecturer at the graduate level and presenter for professional continuing education.
Dr. Hansen is a member of the Chicago Area Council of Occupational Therapy Directors and on the Knowledge Translation Taskforce for the ACRM Measurement Networking Group and is on the ACOTE Roster of Accreditation as an evaluator. Her scholarly work focuses on leadership and mentorship skill development, fieldwork education, knowledge translation and creating change in healthcare systems, and assessment and intervention in rehabilitation, and increasing the use of occupation focused assessments and interventions in rehabilitation.
Prior to joining the faculty in 2019, Dr. Hansen was the Clinical Practice Leader at Shirley Ryan Abilitylab, formerly the Rehabilitation Institute of Chicago.
Selected Grants
Craig H. Nielsen Foundation PRS Pilot Grant, Patient Engagement Intervention in Inpatient Spinal Cord Injury Rehabilitation using Enhanced Medical Rehabilitation., Site PI and Co-Investigator
Notable Honors
2021 - Service commendation for work on the Physical Rehabilitation Job Analysis Committee, American Occupational Therapy Association
Education
Bachelor of Science, Occupational Therapy, University of Wisconsin-Madison, 2004
Master of Science, Disability and Human Development, UIC, 2011
Masters Certificate, Management in Non-Profit Organizational Leadership, UIC, 2011
Post-Professional Doctoral Degree, Occupational Therapy, UIC, 2015