Funding the future
Monday, February 19, 2018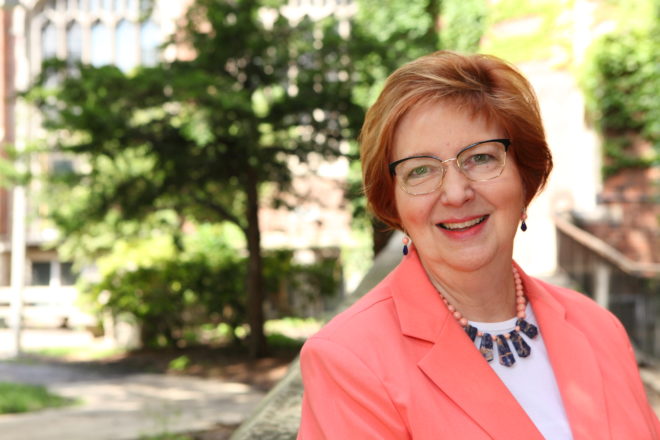 While attending UIC as an undergraduate, Margret Amatayakul '70 BS HIM, '85 MBA had a pivotal conversation with her advisor. "I wanted to get into the healthcare field because I wanted to help find a cure for leukemia, from which my cousin had passed away several years earlier," Amatayakul recalls. "However, I was also working for a big accounting firm downtown, which sparked my interest in business and computers." These triple passions, her advisor concluded, made health information management an ideal major for Amatayakul.
"She was right—it was absolutely the best path for me," Amatayakul says.
Amatayakul recently made the largest gift in the College of Applied Health Science's history to support others on their own path toward success through two new funds. "It's fulfilling to give to an institution that can really make a difference in Chicago and the wider world," Amatayakul says.
As a former UIC professor and founding member of the AHS Advisory Council, Amatayakul is attuned to how institutions like UIC can contribute to interdisciplinary efforts in healthcare.
"When you mix health information management with business or physical therapy with engineering, you share the burden of care," she says. "It gives us more tools to better help patients and the community, plus we grow as professionals."
Unfortunately, this collaborative approach isn't happening in many healthcare systems across the country. Amatayakul noticed this 20 years ago when she launched Margret\A Consulting LLC, which provides health information and systems support to hospitals, clinics, delivery networks and health plans.
"Nobody communicates, even within the same health system," she asserts. "We've got to figure out a way to break down the silos."
The Margret Amatayakul Endowed Fund for Interdisciplinary Initiatives is a step in the right direction. Amatayakul sees opportunities for colleges within UIC to work together in support of collaborative endeavors, such as research, capital projects, lectures and faculty recruitment.
"We could be doing things much better in healthcare if we just took the time to look at things differently," Amatayakul says. After all, today's students and faculty are the ones who will be instrumental in shaping tomorrow's healthcare landscape. An innovative, interdisciplinary approach could elevate care in the Chicago community and beyond.
Amatayakul's gift will also ensure that students with the drive and desire to pursue an MS in health informatics or a PhD in biomedical and health informatics will be able to do so. The Margret Amatayakul Health Information Sciences Endowed Scholarship Fund continues UIC's commitment to making education accessible and affordable to a diverse student body.
"I want to help students directly," Amatayakul says. "People generally enter the healthcare profession because they're seeking a fulfilling, rewarding and challenging career."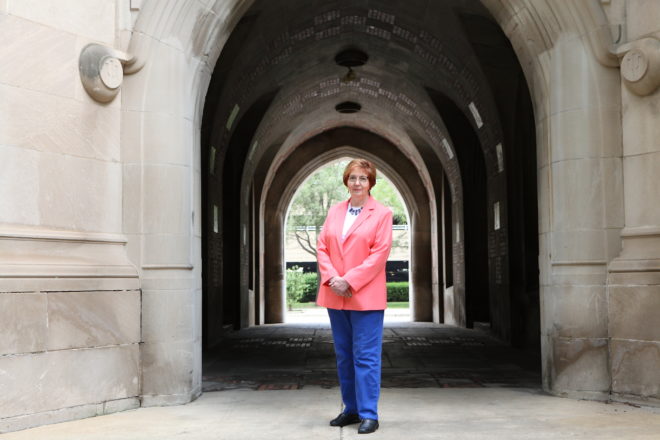 For Amatayakul, that means financially supporting students with big dreams. Amatayakul says her UIC professors encouraged her to look ahead at what else she could achieve. By setting high standards for herself, Amatayakul found she could push herself further than she thought possible.
Those standards include an endless thirst for learning. In the constantly evolving field of healthcare, a zest for education is key. "It's about going beyond continuing education credits—to me, that's maintenance, not advanced learning," Amatayakul says. She strives to learn something new every day. Indeed, she says it's imperative to do so.
"I read healthcare news and subscribe to different publications, and it helps me appreciate the changing dynamics of this field," she says. "To succeed in healthcare, you really need to have that lifelong learning."
When Amatayakul looks back on her own education, she can pinpoint specific moments when teachers, professors, mentors and supervisors recognized her strengths and weaknesses and were able to guide her appropriately. "I had people looking out for me," she says. "In a general sense, that's partly what motivated my gift."
She hopes her gift will encourage other alumni to give back. "I know not everyone can commit at the same level, but I would encourage fellow alumni to reflect upon the fact that if you are able to give, it's probably because of the foundation you received at UIC," she says.
As alumni likely recall from their own time at UIC, students are challenged from their very first days on campus. They dive into hands-on experiences that prepare them to be leaders in their careers. They receive training that allows them to positively impact communities in Chicago and around the world. They undertake a rigorous curriculum that helps them become practitioners, researchers, scholars and educators as our changing world accelerates.
Your generosity can help current and future students do all this—and then some. That's what it came down to for Amatayakul. "AHS was a place where my gift could truly make a difference," she says. "I hope it inspires others who want to make an impact, too."