We envision a world in which every person can live a healthy and self-determined life.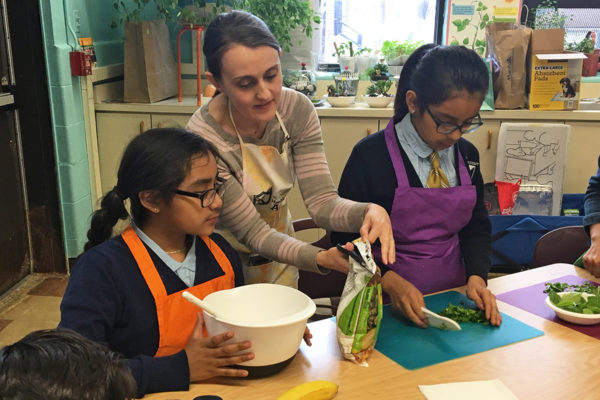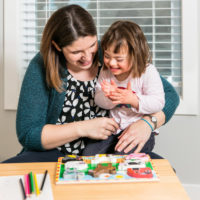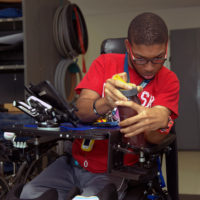 What do you want to achieve?
No matter how ambitious your goal, we'll help you get there.
Dedicated to discovery
Our faculty pursues new knowledge that transforms healthcare practice and social systems.
You'll never know who you'll meet
Intelligence, energy and drive are the norm among our students, but the diversity of their personal interests and experiences might surprise you. These are cool people to know.
Washieka Tenieka Torres

PhD in Disability Studies, '24

A disability rights scholar, activist and documentarian from the South Bronx in New York City and 2018 UIC Abraham Lincoln Fellowship recipient

Alyssa McIntosh

BS in Kinesiology, '24

A member of the Honors College and 2022-23 Easton/National Fastpitch Coaches Association All-America Scholar-Athlete

Amanda Montoney '22 BS DHD

Entry-level Occupational Therapy Doctorate, '25

President of the Illinois Student Occupational Therapy Association and 2022 UIC Student Employee of the Year

Eyzel Torres '22 BS RS

MS in Biomedical Visualization, '24

A first-generation college graduate working toward creating bilingual content to minimize language barriers faced by the Spanish-speaking community in health care

Ayomide Owoyemi

PhD in Biomedical and Health Informatics, '24

Co-founded Wellvis, the company that created a free online COVID-19 triage tool used by the Nigerian government

Sharon Nguyen

BS in Nutrition, '24

President, Student Nutrition Association at UIC and recipient of the UIC Chancellor's Student Service Award and the Chicago Academy of Nutrition & Dietetics Outstanding Dietetic Student Scholarship
Better together
You can't change the world with tunnel vision. Our diverse programs bring distinct expertise to a shared mission, complementing each other in expected and unexpected ways.
Biomedical Visualization

+

Nutrition

=

Students from two programs came together to produce a series of "Stairwell to Health" posters hanging on the stairwell landings in our main building. Nutrition students wrote the health-promoting tips; biomedical visualization students illustrated the advice with impossible-to-ignore graphics.

Kinesiology

+

Nutrition

=

Recognizing the inseparable roles of physical activity and diet in daily health management, our programs in kinesiology and nutrition share a home department in AHS. Undergraduate students majoring in one field often choose a minor in the other.

Occupational Therapy

+

Rehabilitation Sciences

=

The entry-level degree for a career in OT is a master's, and our MS program is ranked 4th in the nation by U.S. News & World Report. For undergrads preparing for OT graduate studies, we offer a social-science-based, interdisciplinary bachelor's degree in rehabilitation sciences.

Physical Therapy

+

Occupational Therapy

=

In 2016, the departments of OT and PT teamed up to develop and deliver training for 300 home care aides at the Chinese American Service League. Led by two professors and 19 students, the training covered techniques for helping seniors with impaired mobility transfer from one seat to another.

Nutrition

+

Kinesiology

=

Alumni Austin Robinson '12 MS KINES and Sofia Sanchez '12 BS NUT teamed up to bring together their education in kinesiology and nutrition to create Beet Strong, a plant-based nutrition bar high in protein and fiber and made with ingridients which can increase blood flow and lower blood pressure.

Disability and Human Development

+

Physical Therapy

=

Kelly Hsieh, associate professor of disability studies, leads "We Walk," a project to assess the use of technology to promote physical activity in adults with intellectual disabilities and their family caregivers. Collaborator Shane Phillips, a physical therapy professor, brings expertise in the use of wearable monitors.

Health Informatics

+

Rehabilitation Sciences

=

Health informatics professor Eric Swirsky teaches ethical practice courses in several AHS programs. His class in Ethics, Law and Professionalism in Rehabilitation Sciences is especially popular for students who want to work one-on-one with individuals in vulnerable situations.

Health Information Management

+

Physical Therapy

=

Every year, several health information management students complete their required practicum at the campus clinic run by our Department of Physical Therapy. Students collect data, perform workflow analyses, support faculty research and more.

Rehabilitation Sciences

+

Disability and Human Development

=

The rehabilitation sciences program draws its curriculum and faculty from every program in the college. Many students in this social-science based major choose a minor in disability and human development.
Find your place
Experience the challenge of rigorous courses and new perspectives. Learn and grow with the support of peers and mentors. At AHS, no matter where you're from, you'll feel at home.