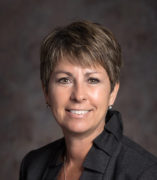 Miriam Isola
Clinical Assistant Professor, Biomedical and Health Information Sciences
Email
Office Phone
Office
1919 W. Taylor St., 232 AHSB
Office Hours
By appointment
Related Sites
About
Dr. Miriam Isola is a clinical assistant professor in the Department of Biomedical and Health Information Sciences in the College of Applied Health Sciences at the University of Illinois at Chicago. Her background includes over thirty years of experience in healthcare information technology, operations, and education. In addition to teaching at UIC, she advises health systems, hospitals, academic medical centers, and accountable care organizations as they work to improve quality, population health outcomes and reduce costs. Former roles span both acute and ambulatory care settings as a health center administrator, quality improvement epidemiologist, director of research and analytics, and information technology leader.
Dr. Isola's areas of interest involve how healthcare organizations develop analytic capabilities and use analytics for strategic decision-making: Developing capabilities in population health management and applying analytics to quality improvement initiatives; defining framework and measurement strategies for improving patient engagement; and organizational change management for implementation and adoption of HIT and data analytics for healthcare transformation.
Service to the Community
Member of the Healthcare Information Management Systems Society (HIMSS) and the American Medical Informatics Association (AMIA).
Education
- Doctor of Public Health, Health Policy and Administration, University of Illinois at Chicago
(ILAHCPR funded Dissertation topic: Evaluation of Quality of Life in Asthma Patients)
- Master of Public Administration, Concentration: Health Care Administration, Roosevelt
- University BA in Psychology, Secondary Education Teaching Certification. Valparaiso University