Kinesiology Waitlist
Looking to get on a waitlist for one of our courses? You're in the right place.
KN 252: Human Physiologyical Anatomy II
If you are currently enrolled in KN 251 (fall 2016), you have already been issued an override for KN 252 for the spring of 2017. You should be able to register when your time ticket arrives without the need for wait lists/further overrides, etc.  AHS students should see their advisor to ensure they have the proper prerequisite and to receive their override.  Students outside of AHS who are NOT currently registered for KN 251 – e.g., you took the course at another school or at UIC during an earlier semester – may place yourself on the waitlist at the link below:
Overrides will be given out according to the policies established by the College of Liberal Arts and Sciences Office of Pre-Health Advising. From their website:
The KN 252, Human Anatomy and Physiology II, waitlist is now available for those wishing to take the course in Spring 2016.
Please be advised that this waitlist is ONLY for those who have earned KN 251 credit from another institution or took KN 251 at UIC in a semester other than Fall 2016 and would now like to take KN 252 in the Spring 2017. If you are currently enrolled in KN 251 at UIC, you do not need to complete the waitlist – you will be automatically given a seat in KN 252 for Spring 2017.
Courses other than KN 252
The following guidelines apply:
There will be no waitlist for KN 137 Personal Fitness. The enrollment for this course is set at 30 students (24 students for special topics sections). Overrides will not be granted to go beyond these limits. If you desire KN 137 but it is closed, you must wait until a spot becomes available on the Student Registration System.
Most KN lecture-discussion courses are restricted to majors in the College of Applied Health Sciences. Non-majors on the waiting lists will only be granted overrides after all AHS majors have registered.
If you desire to be placed on the waiting list for more than one course, you must submit a separate form for each course requested.
If you are given an override, you will be contacted via an email sent to your UIC netid with instructions on how to proceed.
Clicking the link below indicates that you have read and understand the guidelines above.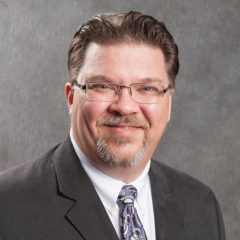 We're here for you
Questions about our wait lists? Contact Randal Stone if you need help.
You can contact Randal at:
Address

901 W. Roosevelt Rd.
337 PEB (MC 194)
Chicago, IL 60608