It's grow time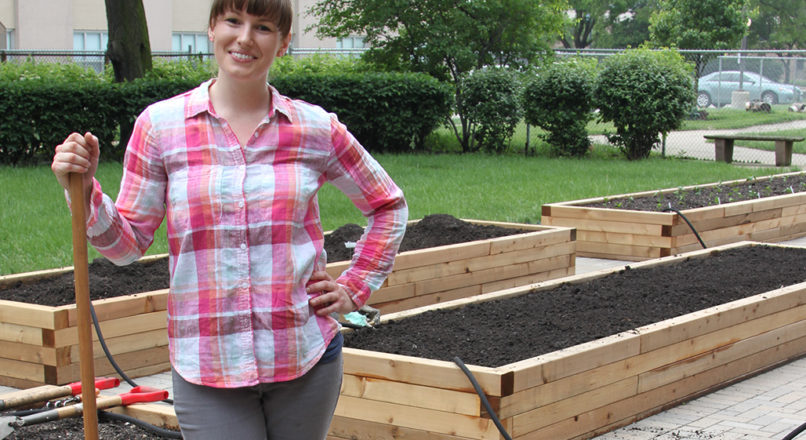 The "backyard" of the Applied Health Sciences Building at 1919 W. Taylor is now home to a teaching garden, courtesy of the AHS Department of Kinesiology and Nutrition.
This summer, clinical instructor and garden director Renea Solis is filling 9 raised beds with herbs, vegetables and fruits. Growing, harvesting and preparing the foods will be part of the curriculum in her Introduction to Foods course, open to all UIC students and required for nutrition undergraduates.
"I think the garden will help students discover different ingredients," says Solis, emphasizing that the wide variety of plants will prompt students to be more creative about healthy alternatives to common options. "For example, basil isn't just basil; we have six varieties of basil. We'll look at how those can be used to season food instead of, say, salt."
Ross Arena, interim head of Kinesiology and Nutrition, says the time is right for integrating such a garden into the curriculum, given the growing emphasis on local, farm-to-table food production and consumption, as well as community-supported agriculture and sustainability.
"In a traditional model, dietitians see people in a clinical setting who've been eating poorly for decades and are fighting disease," says Arena. "We want our graduates to be able to teach people how to prevent illness, and gardening is an important tactic, especially where access to produce is limited."