AHS IT will be joining the UIC Help Center
Thursday, November 11, 2021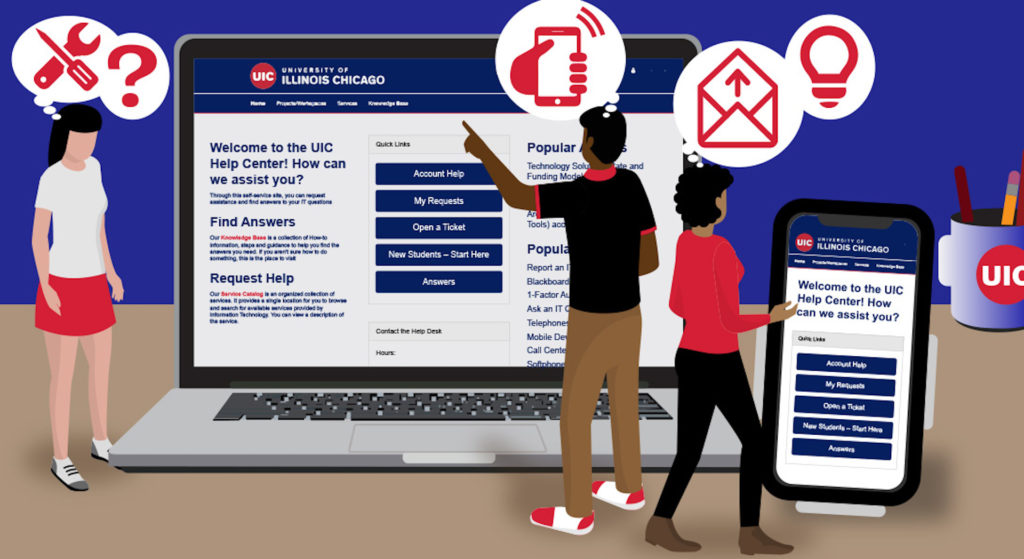 An easier way to get support, find answers, request services and submit tickets is coming to AHS
AHS IT is excited to announce that our services will soon be hosted on the new UIC Help Center, a modern, mobile-friendly IT service management (ITSM) tool that provides a one-stop-shop to get support, request services, find answers and so much more for AHS.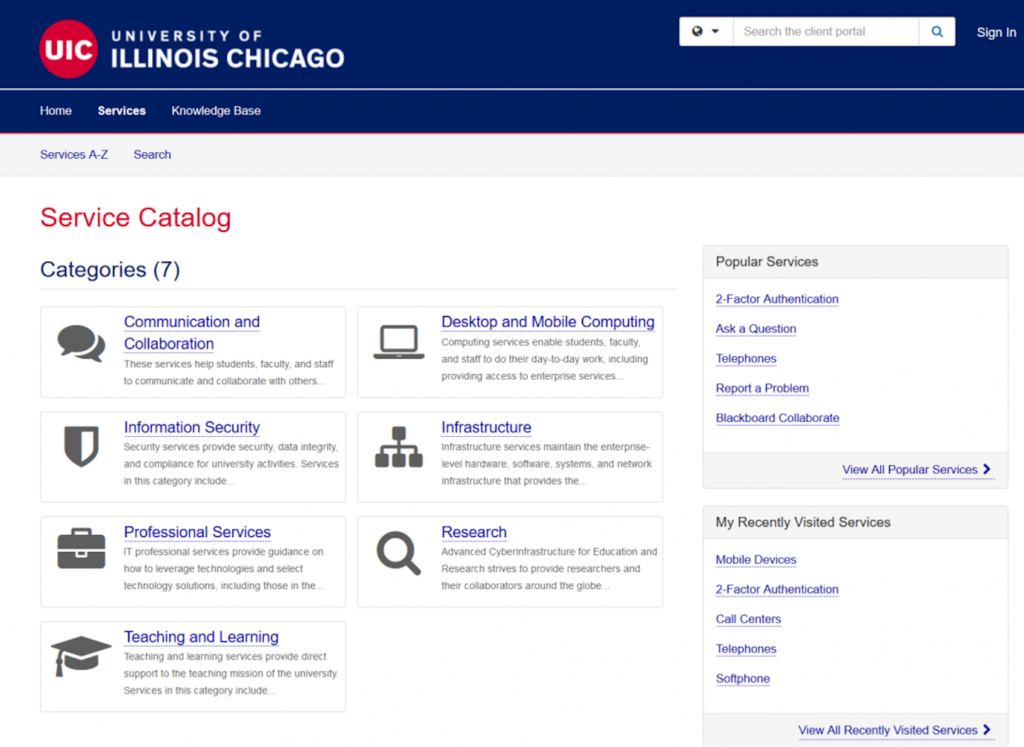 What is the UIC Help Center?
The UIC Help Center is part of a new service management solution, powered by TeamDynamix, that will provide a centralized location for students, faculty and staff to get support, find answers, and submit and manage service requests.
Get support
UIC Help Center provides a centralized location to request services, get support and submit tickets. No more going to different websites or trying to remember what email address to send to for help!
Find answers
Knowledge Base articles, online guides with answers to frequently asked questions, how-to guides, and troubleshooting tips, will be available in the UIC Help Center and directly linked with service listings. This replaces answers.uic.edu.
Manage requests
This new system is mobile-friendly and easy to use enabling you to monitor, manage and access your service requests. This replaces ahs.helpdesk.uic.edu, also known as RT (Request Tracker).
When is this happening?
AHS IT has yet to receive a specific date, but we estimate this transition to occur sometime during the Spring 2022 semester. We will send notice once we receive a go-live date.
What does this mean for me?