CCTS Services and Resources eBrochure 2018
Thursday, August 30, 2018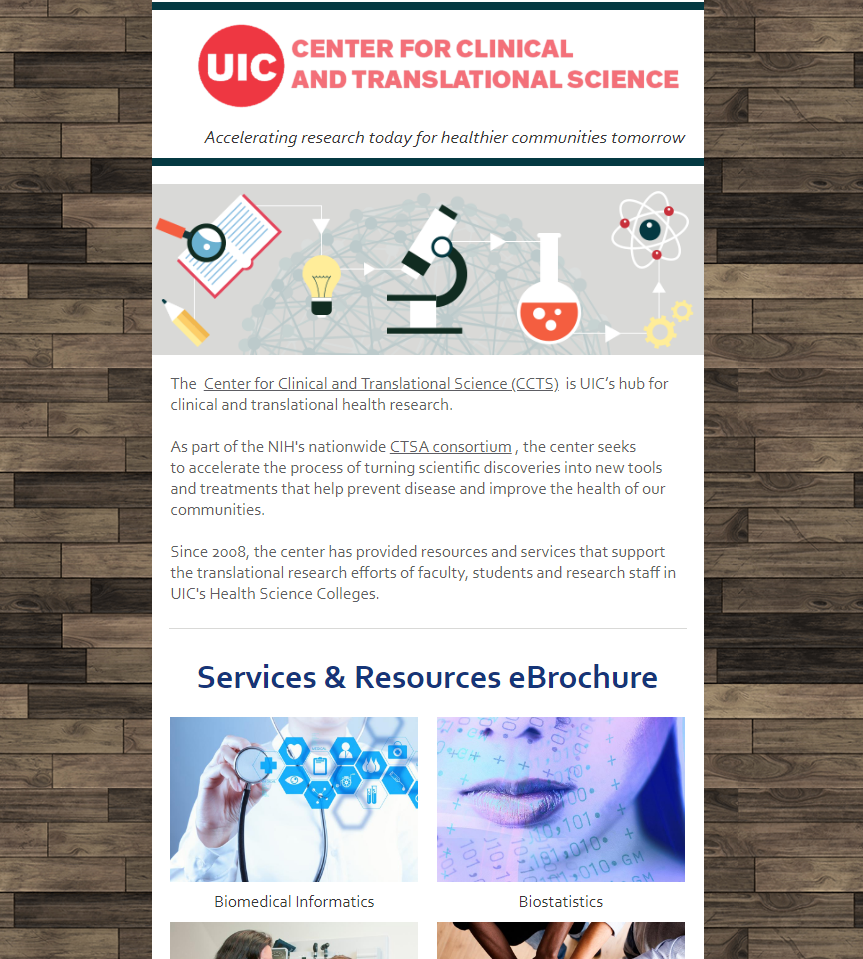 The Center for Clinical and Translational Science (CCTS) is UIC's hub for clinical and translational health research.
As part of the NIH's nationwide CTSA consortium, the center seeks to accelerate the process of turning scientific discoveries into new tools and treatments that help prevent disease and improve the health of our communities.
Since 2008, the center has provided resources and services that support the translational research efforts of faculty, students and research staff in UIC's Health Science Colleges.