Graduate cap decorating with ASAP
Tuesday, December 5, 2017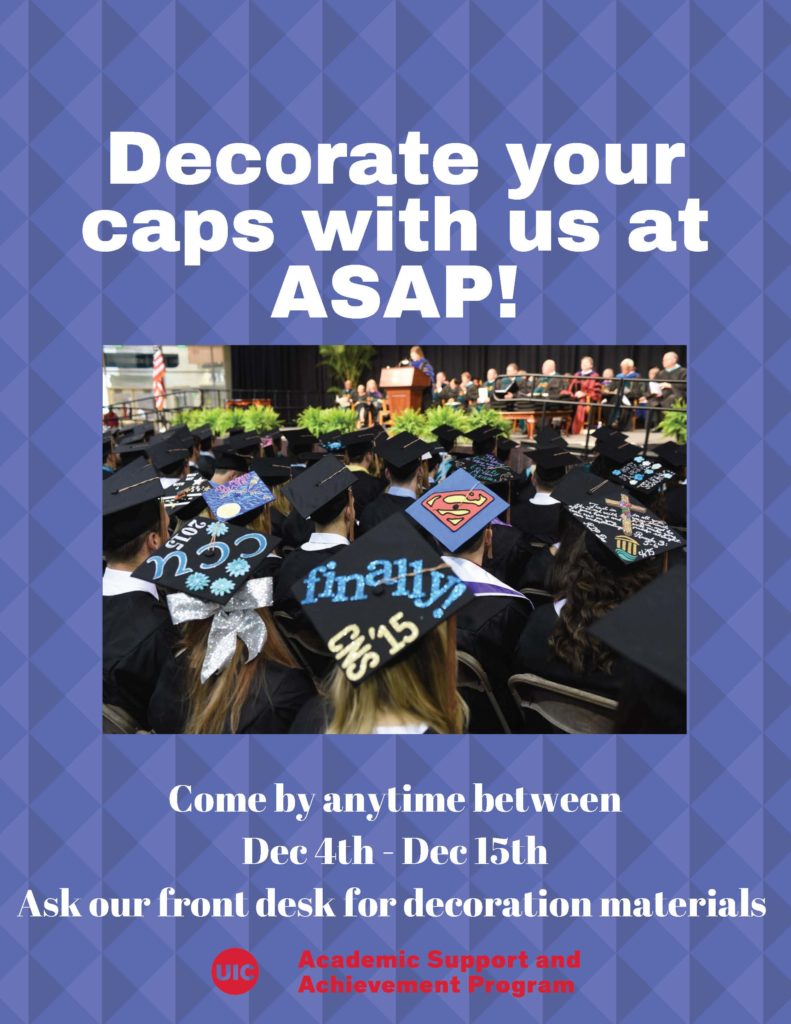 Graduation is finally here! why not stand out with a creative cap. The Academic Support and Achievement Program (ASAP) has all the materials you need. Simply come by with your cap and ask our front desk to check out our decorations box.
ASAP is open Monday – Thursday 8:30a – 5pm, and on Fridays until 3pm.
We hope to see our graduates there. While you are there, don't forget to ask our front desk for your graduating gift.