Honorable mention received for PT research fundraising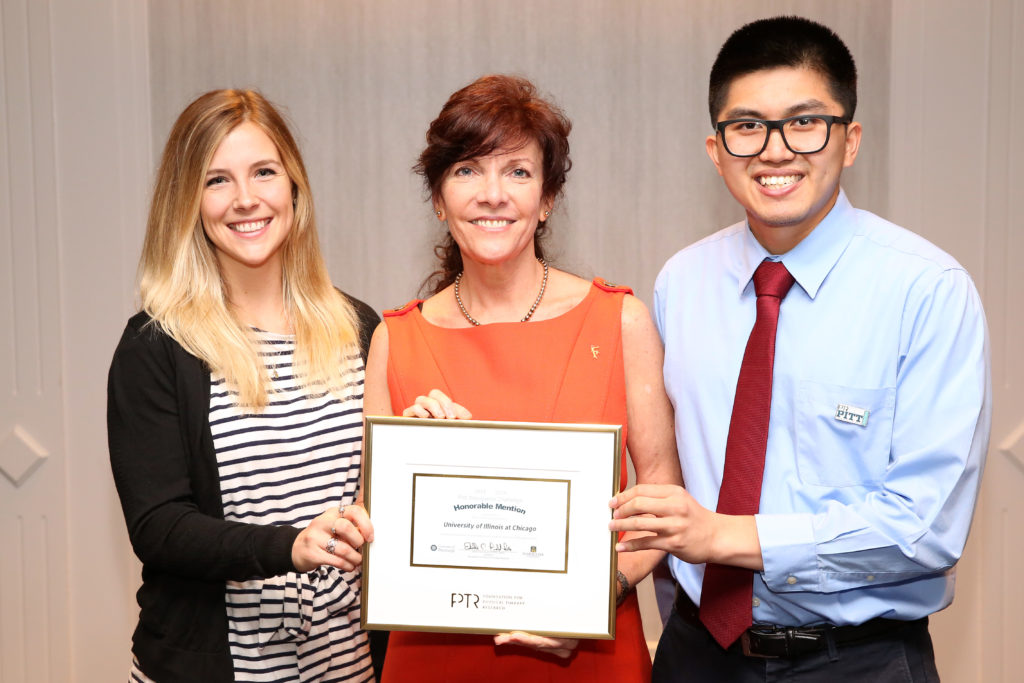 For the last 5 years in a row, UIC DPT students have earned an honorable mention award for raising over $3,000 toward the Foundation for Physical Therapy Research.
Joining forces with more than 150 schools over the 2018-19 school year, students raised $266,019 for physical therapy research.
Funds raised through this "Marquette Challenge" go toward physical therapy research grants and scholarships, and support the rigorous scientific review process that helps the Foundation identify the most promising new investigators.
UIC class of 2020 DPT students, Alissa Miller and Joseph Virgilio Pablo, received the honorable mention award on June 13, at the foundation's awards luncheon held during the 2019 American Physical Therapy Association  NEXT Conference and Exposition in Chicago. The luncheon was co-hosted by Marquette University and sponsored by the American Council of Academic Physical Therapy.