Seeking Participation in Biomedical Research Titled Improving Blood Pressure and Cardiovascular Risk with Resistance Exercise in African Americans
Friday, September 20, 2019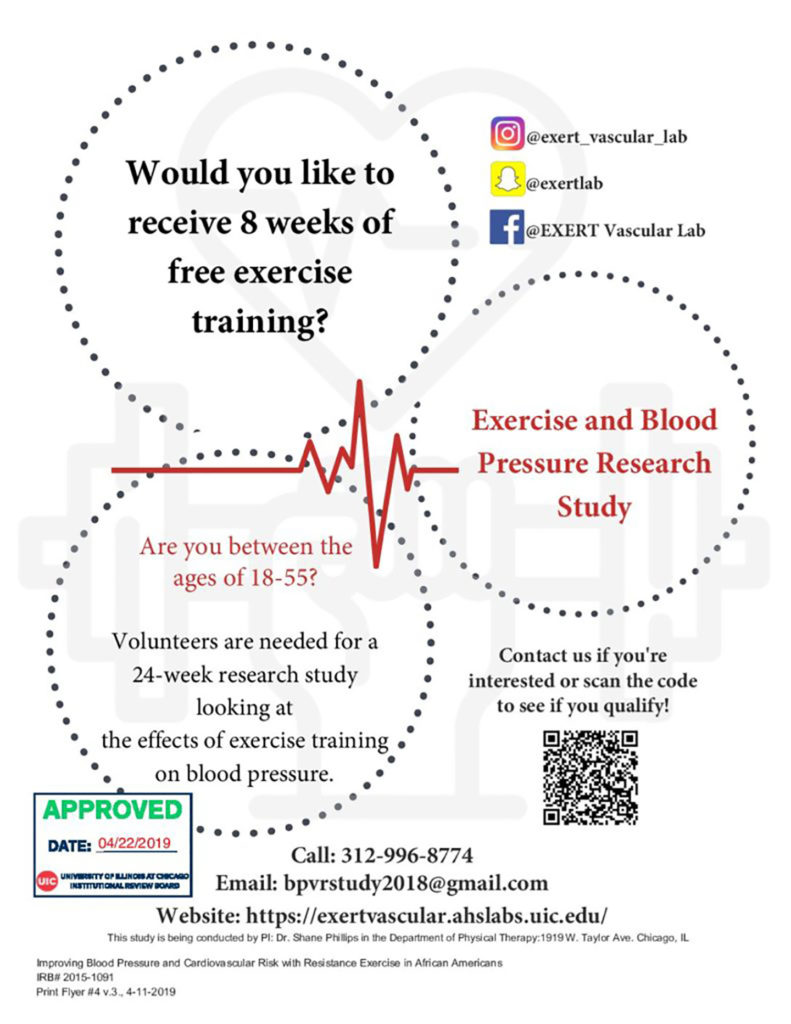 We are currently looking for participants who might be interested in one of our research studies: "Improving Blood Pressure and Cardiovascular Risk with Resistance Exercise in African Americans". For this research study, participants must be between the ages of 18-55, identify as African-American or Caucasian, and have blood pressure of at least 120/80 mmHg. If interested participants don't currently know their blood pressure, we would be happy to check it for them on University of Illinois at Chicago's campus at their convenience.
This will be a 6-month long research study where all participants will receive 8-weeks of free individualized training as well as be financially compensated for their participation. We are sending out information about this study to all organizations located around the University of Illinois at Chicago who might be interested in helping us understand the health needs of our community. If you feel that you have members who may be interested in participating in our research study; please have them follow the link below for a short online screening and contact us at bpvrstudy2018@gmail.com or 312-996-8774.
Complete the online screening survey to determine if you're eligible to participate.