A gift for the future
Friday, September 13, 2019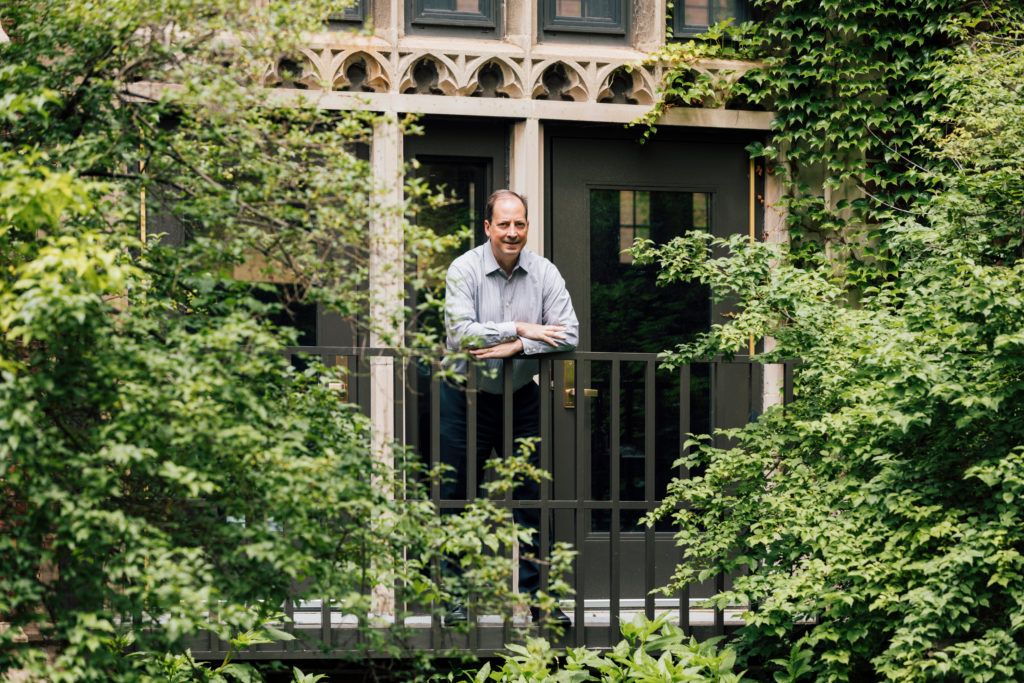 David Scalzitti, '87 BA PT, '94 MS KINES, '08 PhD DS, has his eyes on the future—literally. As an assistant professor of health, human function and rehabilitation sciences at George Washington University, Scalzitti teaches future clinicians every day. But Scalzitti also keeps the past close to his heart.
"I've been able to achieve a great deal thanks to my education," Scalzitti says. "My family made an investment in me for my first degree, and that led to further degrees and where I am today."
Scalzitti earned all three of his degrees from AHS. He holds a bachelor's in physical therapy, a master's in kinesiology and a doctorate in disability studies. In 2013, he received the AHS Distinguished Alumni Achievement Award.
Unlike many current students, Scalzitti did not need loans or secure scholarships to attend the university.
"I was able to enter my chosen profession with very little debt and no student debt," he says. "That definitely made things easier."
It also inspired Scalzitti to help ease the path for others. A longtime annual donor to AHS, Scalzitti recently decided to make a planned gift to the college. This future gift names AHS as a beneficiary of his pension plan. The Scalzitti Endowment Fund will provide scholarships for students with demonstrated academic merit and financial need.
"I wanted to give back," Scalzitti says.
I value the education I received at AHS and what it did for my career. I hope to help other people have those same opportunities.
Scalzitti also makes an annual gift to fund the scholarship in the present.
This arrangement means that Scalzitti's generosity supports current and future students, forming a continuous thread of impact.
Although Scalzitti won't witness the full extent of the fund's reach, he doesn't mind. The point is to pay it forward any way he can. This idea was brought to light when one of his PhD advisors retired a few years ago.
"He was leaving around the same time that I was taking on my first PhD advisee," Scalzitti says. "It felt very cyclical because I was using things I learned from my education and the support I've received and bringing it forward to the next generation."
The next generation includes rising senior Patrycja Budzyk, an AHS student majoring in rehabilitation sciences. She received a $500 scholarship through the Scalzitti Fund for the 2018-19 academic year.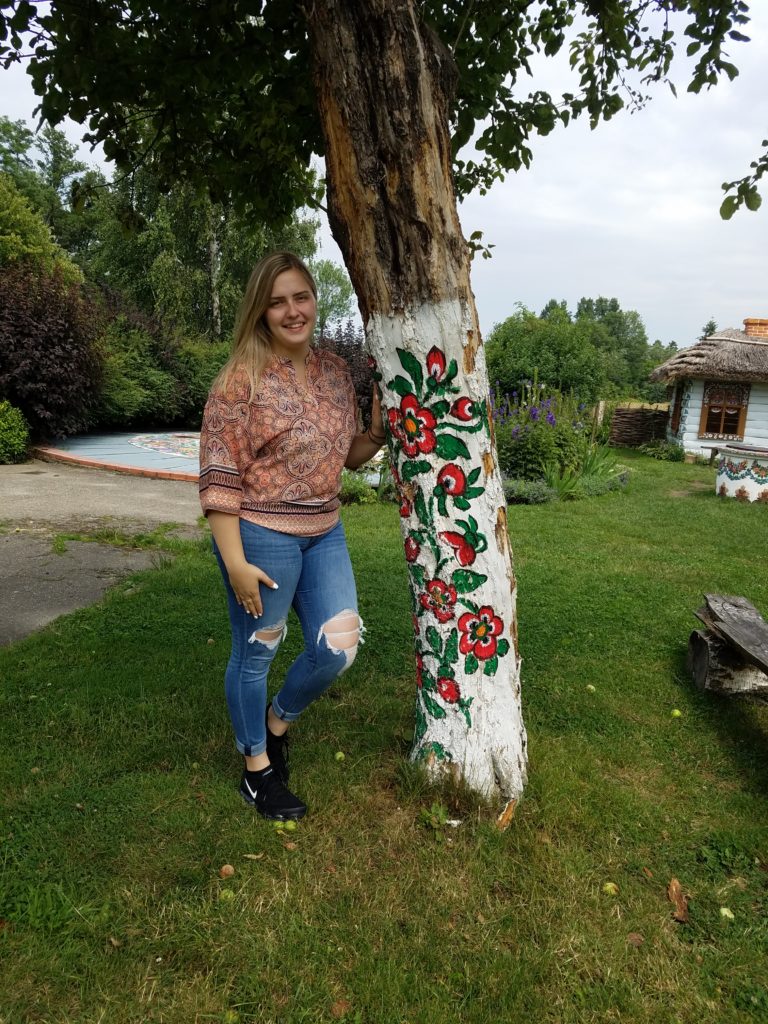 "A lot of people don't apply for 'smaller' scholarships," Budzyk says. "But for me, those are the ones that count the most."
In addition to taking a full course load and maintaining a 3.84 GPA, Budzyk, incoming president of the Pre-Occupational Therapy Club, works about 25 hours per week as a rehabilitation aide at Athletico. She is the sole provider for herself and her father, who was injured while working as a butcher, for nearly a year. Budzyk's mother passed away three years ago from pancreatic cancer and the family is still recovering financially.
"This scholarship alleviated some pressure off my shoulders," she says. "I was really excited to win it. My dad was super proud." Budzyk aspires to earn a master's degree, then a doctorate in occupational therapy. With UIC as her top choice, Budzyk may very well follow in the footsteps of the three-time alumnus who made her scholarship possible.
"I just want to thank him sincerely for this generous award," Budzyk says.
"Not only does this help me financially, but also, emotionally and mentally. It made me feel good about myself and my goals."
There are many other students like Budzyk at AHS—students who are striving for their dreams despite challenges. Scalzitti hopes his scholarship helps inspire alumni to support AHS students. He urges alumni to remember the quality of the faculty at UIC, the experiences that proved instrumental to future careers, and the assistance that made their studies possible.
"Being in the health professions, we're concerned about others, whether it's their physical health, mental health or quality of life," he says. "We work every day to provide individuals with the opportunities to make a positive difference in their lives."
A gift to AHS is another way to create those opportunities. Scalzitti sees it as an investment not only in the future of the college, but also in the future leaders of the health sciences professions.
"Any amount helps," Scalzitti says. "It's the collective, exponential impact that's important. And that's only possible when we all join together."