Tuition and Aid
An affordable world-class education
The University of Illinois at Chicago is recognized nationally for its great value. UIC provides access to an exceptional education at the best possible cost.
Financial aid
We believe money shouldn't be an obstacle to reaching your goals. Funding your education can be complex, but we're committed to making college affordable by helping you through the financial aid process.
There are four basic types of financial aid:
Scholarships
Student employment
Assistantships and fellowships
Loans
Getting started
Scholarships
College scholarships and awards
AHS offers these scholarship and awards to enrolled students:
A Mother's Love Scholarship: For students enrolled in any AHS degree program who are Chicago Public School graduates with financial need. First preference shall be given to first-generation college students; additional preference shall be given to students with demonstrated experience in or commitment to working with historically underserved or underprivileged populations and those who contribute to the diversity of the college
AHS Scholarship Award: Recognizing outstanding student leaders who maintain high academic achievement and demonstrate a commitment to volunteerism within the UIC community and greater Chicagoland area
Elena M. Zavos Isotita Scholarship:  For support of AHS undergraduate, graduate and professional students with financial need and a demonstrated interest in, involvement with, or commitment to the transgender identifying community or to the broader LBGTQI+ population
Scalzitti Scholarship: For undergraduate and graduate students with financial need and who demonstrate academic merit
Vivette Ravel Rifkin Memorial Scholarship: For students who are blind or visually impaired that may be receiving accommodations and/or services for blindness or other vision impairment from the UIC Disability Resource Center
W.E. Van Doren Scholarship: Awarded in fall and spring semesters to students in good standing and with financial need
Department scholarships and awards
Individual programs in AHS have their own awards and scholarships to recognize and support their students.
University-wide scholarships and awards
UIC offers many financial resources for incoming, transfer and continuing students.
Once you complete the UIC application, you'll automatically be considered for most university and college scholarships and awards. Your application is reviewed to determine if any awards are a good fit.
Student employment
On-campus jobs don't offer tuition wavers, but they do provide a convenient location and work schedule. The UIC Student Employment Office can help connect you with departments that are hiring.
Assistantships
Most of our graduate programs employ graduate students as teaching (TAs), research (RAs) or graduate assistants (GAs). TAs help with classroom instruction, lab supervision, discussion sessions and grading. RAs work with faculty members in research activities. GAs generally perform clerical work in an academic department or administrative office.
An assistantship provides a stipend, tuition waiver, certain fee waivers and the option to buy low-cost health insurance. Most students find assistantships through their programs, so contact your Director of Graduate Studies for help.
Fellowships
The university and Graduate College both offer internal fellowships. These are awards aimed at recruiting outstanding students newly admitted to graduate programs at UIC.
Consider foundations and organizations outside UIC, for specialized and competitive fellowship opportunities like the Fulbright and DAAD grants.
Content Section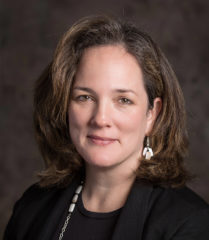 We're here to help
Still have questions? Contact the Office of Student Affairs and we'll put you on the right track.
You can contact Eileen Doran at:
Address

1919 W. Taylor St.
516F AHSB (MC 528)
Chicago, IL 60612