A life well lived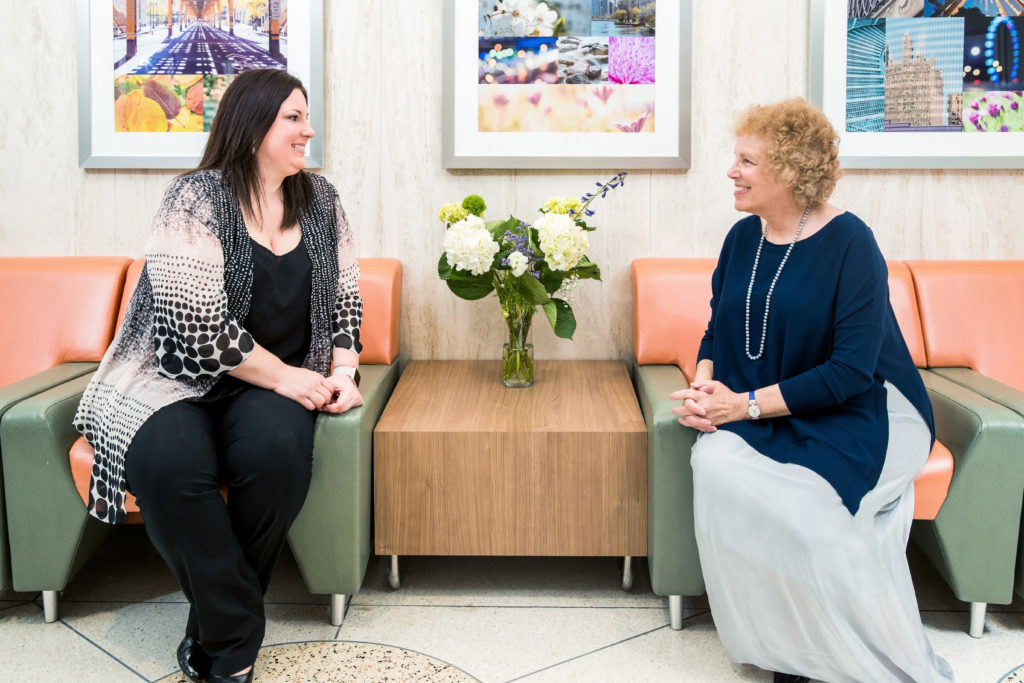 There have been moments when AnnaMaria Baraglia BS '18 wanted to walk away from her dreams. Nearly 10 years ago, AnnaMaria suffered a stroke that left her with partial paralysis, speech problems, mental difficulties and sensation loss.
"I don't identify as a victim—I'm a survivor," AnnaMaria says. "But it's been a very long road."
Carol Gottlieb knows about long roads. Her late husband, Neal Gottlieb BS '71, was diagnosed with multiple sclerosis in 2000. This degenerative disease does not have a cure.
"Every time he had an acute attack, he would lose some ground," Carol says. "It was like living on shifting sands. We'd get used to the new normal, and then he'd have another attack."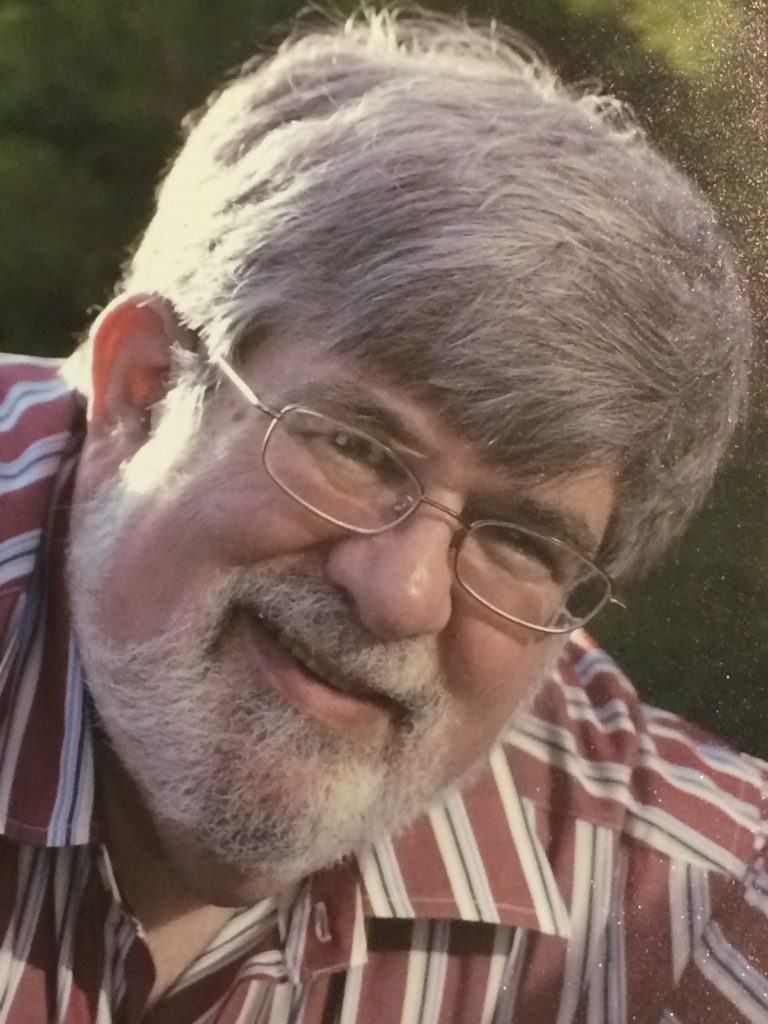 Neal and AnnaMaria never met each other, but their stories are intertwined. Earlier this year, AnnaMaria received the inaugural scholarship from the Neal H. Gottlieb Memorial Scholarship Fund in UIC's College of Applied Health Sciences.
Carol and her two adult children established this endowed fund to honor Neal's vibrant life.
"Neal was too stubborn to let an illness limit and define him," Carol explains. "It's meant for those who continue to fight and conquer their mobility challenges and who won't let anything stand in the way of the education they desire."
Voices for change
Now 37, AnnaMaria also harbors a stubborn streak. Only a year and a half after her stroke, she enrolled at Wright College to begin the process of becoming an occupational therapy assistant. In 2015, she transferred to UIC.
"I always try to attribute positive outcomes to my stroke," AnnaMaria says. "If I hadn't had a stroke, I never would have known about occupational therapy as a career."
At UIC, AnnaMaria pursued a major in rehabilitative sciences and a minor in disability and human development. From the beginning, her courses made a personal impact.
"Disability studies helped open my eyes to the fact that I'm not the only one going through these experiences," she says. "There's an entire community that's marginalized by society."
In class and during conversations with others in her cohort, AnnaMaria learned about her rights, and she began to advocate for herself and others. "Not everyone is lucky enough to know about workplace or educational accommodations," she says.
By necessity, Neal also became familiar with the rules and regulations around workplace accommodations. He continued working for the U.S. General Accounting Office (now the U.S. General Accountability Office) for five years after his diagnosis.
"He took working in the public sector, that responsibility, quite seriously," Carol says.
Neal was passionate about his career, but he had to fight for workplace accommodations. "He did a lot of investigation into assistive technologies," Carol remembers. "It was very important to him."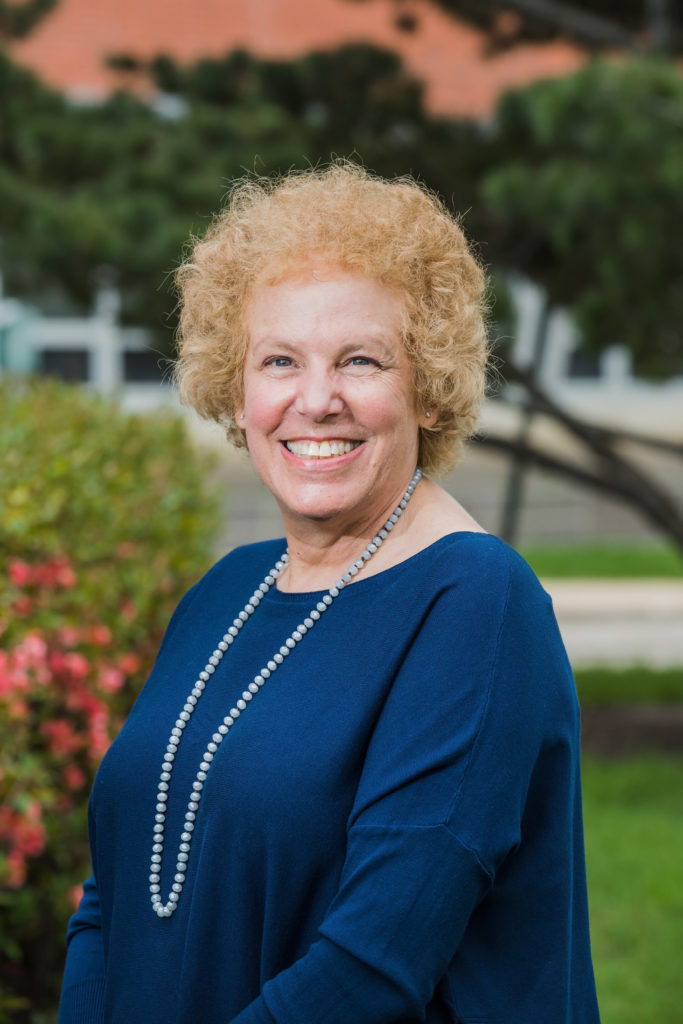 A timely gift
The educational field also attracted Neal's talents. He taught accounting at UIC for three years and served on his local school foundation as treasurer. When Carol, herself a retired teacher, saw a short how-to article about establishing an educational scholarship, she decided this was the most fitting way to honor Neal's memory.
"You don't need to have vast wealth to create a scholarship that will help students," Carol says. "I don't think people always realize that smaller donation amounts can have a significant impact."
Just ask AnnaMaria. The scholarship award notification arrived when she needed it most. "I had been applying to graduate school in occupational therapy and hadn't been getting great news," she recalls. "Then I found out I got the scholarship. It empowered me. It makes me feel like I'm worth it, that I'm important and that other people see that."
"It reminded me that I have a purpose," she continues. "It doesn't make me want to give up hope of succeeding."
When AnnaMaria accepted her diploma in May, she became the first person in her family to graduate from college. It was an eight-year journey, punctuated at times with debilitating days of pain, but it was also a triumph of AnnaMaria's determination and spirit.
"If I was a negative person, I wouldn't be where I am today," she says. "I thank God every day that I wake up and have a second chance at life."
Creating a legacy
Neal was a man of integrity and intelligence who mentored others and enjoyed collaboration. He loved reading and music of all kinds, and he was deeply loyal and dedicated to his family. Neal was not his illness—he was a father, a husband and a friend.
"We were a very good team, my husband and I," Carol says. "This scholarship has been extremely meaningful for me. I'm very excited about it, and it's incredibly powerful thinking about his legacy—more so than I even anticipated."
As Neal did, AnnaMaria refuses to let a label define her. She's quick to tell people that she's not the disability.
"I'm a person," she says. "I'm just a person trying to live my best life possible. Getting this scholarship was a reminder to stay positive and keep moving forward."