Bri the international OT
Tuesday, January 26, 2021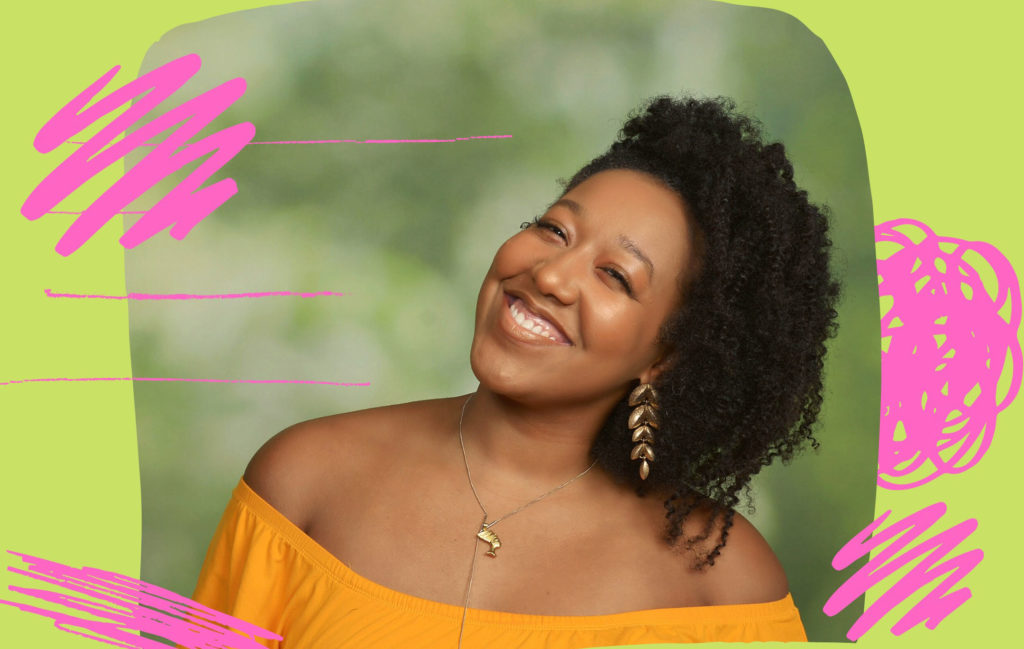 Briana Bonner '16 MS OT wants to spread the word about occupational therapy around the world.
After four years of practice in the Chicago area and Texas, she made the leap to follow her dream: starting an outpatient clinic providing occupational therapy in Gabarone, capital of Botswana in southern Africa.
"I love it here," she said.
Her just-completed doctorate in occupational therapy from the University of Texas Medical Branch will help her go even further.
"I want to help create occupational therapy programs in Botswana and neighboring countries that don't have them," she said.
Bonner first came to Botswana for a study abroad program as an undergraduate at Truman State University in Missouri.
"It was the experience of a lifetime," she said. "From the minute I stepped off the plane, I felt welcomed into the community. It was amazing, seeing everyone around me look like me."
Bonner was surprised to learn that Botswana had facilities for children who were deaf or blind, but few services for other disabilities. She returned to the U.S., wondering what she could do to change that.
At Truman State, she majored in health sciences with a minor in disability studies. She was a McNair scholar—a federal program, named for an astronaut killed in the Challenger explosion that encourages students from underrepresented populations to obtain graduate degrees.
She hadn't decided on a career in occupational therapy, but "when I got back from Botswana, I told one of my mentors what I wanted to do, what I was passionate about and what I saw in Botswana, and she said, 'You're an occupational therapist.'
"And I realized, I can totally be myself and sing and dance and act—doing the things I love, while also helping improve somebody's quality of life.'"
When it came time to choose an OT program, Bonner wanted to return home to Chicago. And from the first time she visited the UIC campus, "everybody was just so welcoming to me," she recalled.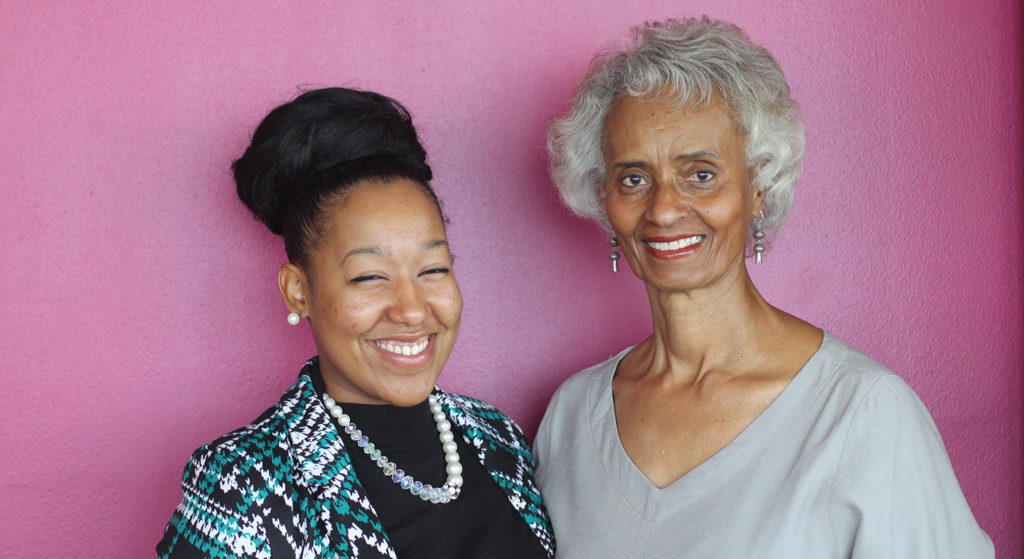 In her final year of the OT program, AHS Magazine asked Bonner to interview Winifred Scott '57 BS OT, former OT professor and department head, who had just endowed a scholarship fund for students committed to working in the Black community. Like Bonner, she was one of a small number of Black students in her OT class.
The two women hit it off right away. Scott became a mentor, attending her young colleague's UIC graduation and staying in touch as she began her career.
"She encouraged me to come back to Botswana and follow my dreams to open a clinic," Bonner said.
"I could see a place for Briana there," said Scott, who had been to Botswana and noted its lack of occupational therapy services.
"She is very outgoing, very committed to OT, and she's able to bring people onboard with her vision," Scott added. "She's a really enthusiastic person, and that's what she brings to her practice.
"I think she will succeed at whatever she does."
The two share a commitment to increase diversity in the field of occupational therapy.
"African Americans are only about 2% of the population of occupational therapists," Bonner said. "I hope to mentor other minority students. With my doctorate, I will be able to go more places to educate about occupational therapy.
I was lucky to have a lot of mentors who guided me to where I am now. I want to continue that light for other students.
Bonner arrived in Botswana in January 2020. She collaborated with other therapists who helped open the clinic, Meribah Occupational Therapy Solutions. The grand opening was held in October.
The name, "Meribah," represents the place in Biblical text where Moses struck a rock with his staff to produce water for the Israelites.
"We wanted the clinic to be a place that meets a need for the community, just like Moses provided the needs for his people," she said.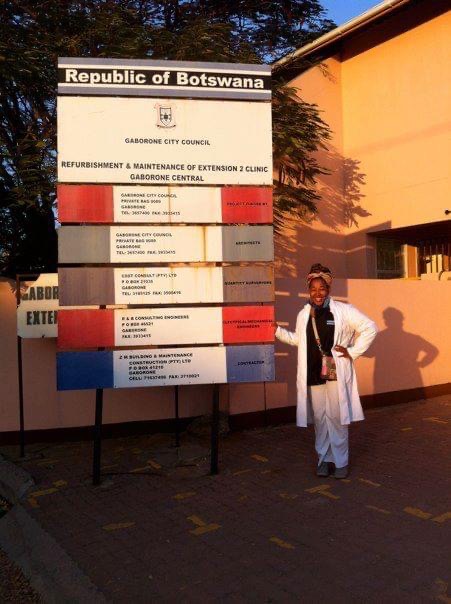 The clinic sees about 50 patients as it continues to grow. Bonner specializes in pediatric therapy, but she sees both children and adults because there are so few OTs in Botswana. Some patients are referred to the clinic through a treatment program for vehicle accident victims.
Bonner partners with local nonprofit organizations such as Autism Botswana and visits local schools.
"We continue to spread awareness about, not only occupational therapy, but disability," she said.
"When people have disabilities, sometimes the cultural view is that it's because of witchcraft, or a curse, or some other negative aspect. Shifting from that to awareness, then acceptance, then education, is at the top of my agenda."
She just started an aquatic therapy program. "I believe it's the first in the country," she said, "which was very powerful to me."
Working with the patients and families of children with autism is especially rewarding, said Bonner, and it was the focus of her doctoral dissertation.
Autism is not well understood or recognized in Botswana, she said. "Sometimes the families are in denial, but they appreciate the education we give them and they love coming to the clinic. They meet other families and get connected."
Since she arrived in Botswana, Bonner has been using her networking skills. She shares referrals with local physicians, physical therapists and speech therapists.
"Everywhere I go, I give out my business cards," she said.
She keeps an active social media presence and recently did an interview with a London-based podcast.
I want to be an international occupational therapist. I want to go to places where there is no OT, to help communities and train others on how to care for individuals with disabilities.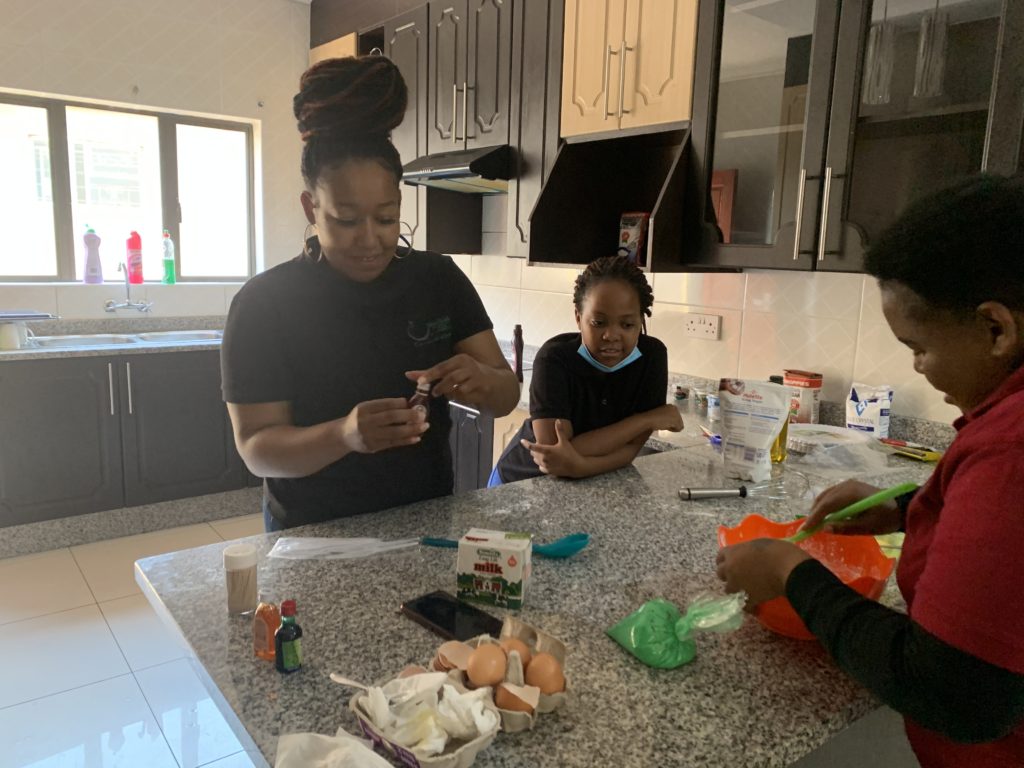 Her biggest challenge: funding. Many people can't afford private occupational therapy and access to public services is low.
But Bonner is confident about the future.
"I've been in school my whole life. I'm excited to be done, to take the next step of figuring out who I am, now that I've obtained all this knowledge. I'm excited for that journey.
"I said, I think I'm ready to stretch out and open up a clinic. Let's see where life takes me."