Let's go far together
Thursday, February 13, 2020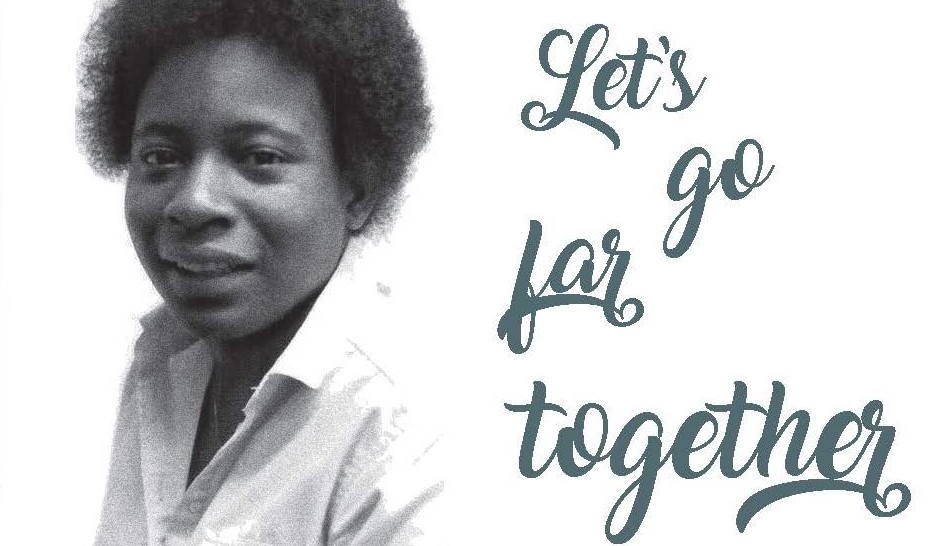 Patricia Walker '73 BS MLS, who recently retired as dean of the College of Health Professions at Sacred Heart University, presented the Deans Emerita Lecture at the 2019 annual conference of the Association of Schools of Allied Health Professions Oct. 17. This is an excerpt from her lecture, "Let's Go Far Together."
As leaders in health care education, we look to diversity to produce a workforce to serve the health care needs of our changing population. An equally urgent way to look at the need to diversify the health professions is, how can we help break the cycle of poverty among underrepresented minorities? How can we make careers that represent good paying jobs accessible to the black and Hispanic communities?
I am worried about the future because health professions education programs seem to be less accessible to the economically disadvantaged now than when I went to college in 1969.
I grew up on the West Side of Chicago. My parents were from the South. Their families were part of the great migration of blacks who moved north in search of a better life. My mother wanted her children, especially her daughters, to go to college, so we could get a good job and be independent.
My sister and I were both valedictorians and the first generation of our family to attend college. My sister attended Northwestern University as a residential student. When I was looking at colleges, my mother asked if I would stay home and commute. I applied to two schools with the medical laboratory science major I wanted: University of Illinois Circle Campus and DePaul University.
UIC had a four-year program; it took one bus and a subway ride to get there. DePaul was on the North Side, it was a five-year program, and it would take a bus and two subway rides. We selected UIC.
On the day of my high school graduation, my mother became ill and missed the ceremony. She thought she had a bad case of indigestion, but it turned out it was a heart attack, because she had another—fatal—one the next week.
This changed my world. My sister and I could take care of our younger brothers during the summer, but she was going back to school in the fall.
I had planned to work full-time in the summer and part-time in the fall at Sears and Roebuck to earn money for college. Now, my little brothers were looking at me, wondering who is going to make breakfast, cook dinner and wash their clothes. I wondered how I was going to do all of that, go to school and work part-time.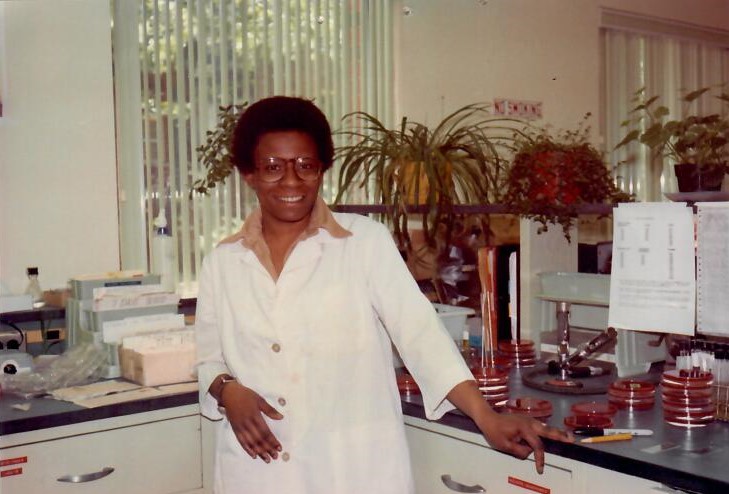 One of my former teachers told me to write to the person who signed my financial aid award letter and tell them what happened. I wrote to Mr. Arthur J. Falls (I still remember his name) and received a response saying he was sorry about my mother's death, and I would be awarded more financial aid, including work-study, so I could work between classes, go home afterward and take care of my brothers.
I did well enough to be accepted into the medical laboratory science program for my senior year. Being the only black student, or one of a few, in most of my science classes prepared me to be the only black student in the medical laboratory science program. I graduated with a bachelor's degree and a B- grade point average and was happy to have both.
I got a job in the MLS program as a teaching assistant. When one of the faculty suggested I look into graduate school, I inquired about the medical microbiology program. It was full-time and they wanted you to be a TA, but it didn't pay enough to live on.
I was told to talk it over with my family, but there was no one who could afford to support me through graduate school. I looked around and decided I liked working at a university and the job of dean looked like a good job, but I would need a doctoral degree. I began a master's program in education because I could do it part-time while I worked.
Years later, I completed my doctorate in educational psychology at Loyola University Chicago. I did this while working full-time at UIC during the week and part-time at a hospital microbiology lab on weekends, and graduated debt-free.
My situation as a first-generation college student from a low-income family is similar to that of poor, first-generation college students today. Their lives are complex, but their motivation is strong. It saddens me to know they have less chance to pursue allied health careers than I did 50 years ago, when universities gave generous financial aid packages, and technologist and therapist jobs required only a bachelor's degree.
It also saddens me that I wouldn't qualify for an allied health graduate program today. Graduate programs have become increasingly more competitive, requiring higher and higher GPAs for admission. Some of this is due to the increased complexity of the curricula, but some is in self-defense as universities rely more on enrollment growth to offset their increasing expenses in an environment where tuition prices are reaching their limits.
Six to seven years of college education to obtain an entry-level degree is not just a challenge for low-income families, but a stretch for middle-class families. Still, there is a disparity between black and white students affected by the growing debt burden of student loans. Black students take on more loans, have a higher amount of debt, and have a harder time paying it off. Due to lack of family wealth and job discrimination, they are more likely to experience long-term financial insecurity as a result of student loans.
Given these issues, those of us who work in universities and professions that claim a commitment to diversity and inclusion would do well to do more to achieve it. I don't think one size fits all when it comes to solutions for individual universities or professions. It has to be a combination of academic, cultural and financial support for students, and systemic change. The professions and universities both have to be part of the solution.
There is a quote attributed to an African proverb: "If you want to go fast, go alone. If you want to go far, go together." The goals of having a diverse health care workforce and a healthy population can only be met if we choose to go far, together.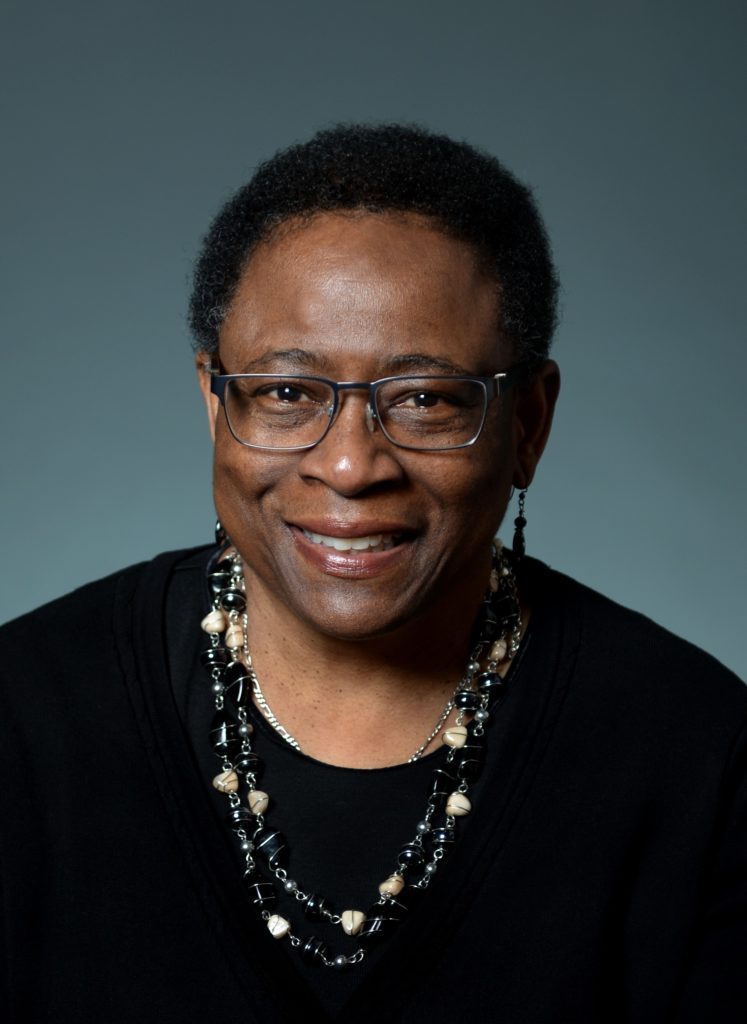 From the College of Applied Health Sciences, Patricia Walker '73 BS MLS gained a degree, a job and a career path.
And something else: confidence.
"The confidence that you get from other people believing in you goes a long way," says Walker, who recently retired as founding dean of the College of Health Professions at Sacred Heart University in Connecticut.
She remembers several people who played pivotal roles for her at UIC. First, there was the campus director of financial aid, who increased her funding after her mother died unexpectedly.
Walker was one of two black students in her general science classes and the only black student in the medical laboratory sciences program, but she remembers always feeling supported.
I was successful because of the people who were committed to seeing that all students succeeded.
After graduation, administrator Ruth French offered her a job as an instructor. A few years later, Walker ran into a former professor who mentioned a job opening, director of the new Urban Health Program in the just established College of Associated Health Professions. Walker was the first person hired by dean Thomas Beckham.
Her next career step was at University of Louisville, where she helped transition its division of allied health professions to become a college.
From there, she was appointed founding dean of the new College of Education and Health Professions at Sacred Heart University. Under her guidance, three health professions programs (athletic training, physical therapy and occupational therapy), as well as nursing and education programs, became a college that expanded to include speech language pathology, healthcare informatics, health science, exercise science, public health and physician's assistant studies. Its new building was nicknamed "the house that Pat built."
"Being able to come in with new ideas, to start from scratch and evolve your own team, is refreshing," Walker says. "I enjoyed building a college."
Under her leadership, nursing and education eventually grew to become separate colleges. "It was the natural next step," says Walker. She retired in June 2019 after 22 years as dean. She plans to return to teaching next fall after a year's sabbatical, which included completing a graduate certificate in epidemiology.
She and her wife, Ellen Morgan, recently established a scholarship fund at Sacred Heart to assist black and Hispanic high school students from Connecticut.
I want them to feel somebody believes in them— someone who cares about their success.
Through the years, Walker has also given regularly to the College of Applied Health Sciences and Loyola University, where she earned her doctorate.
"We all have to remember that somebody helped us," she says. "This is how we pay it back."