Past meets present
Tuesday, January 26, 2021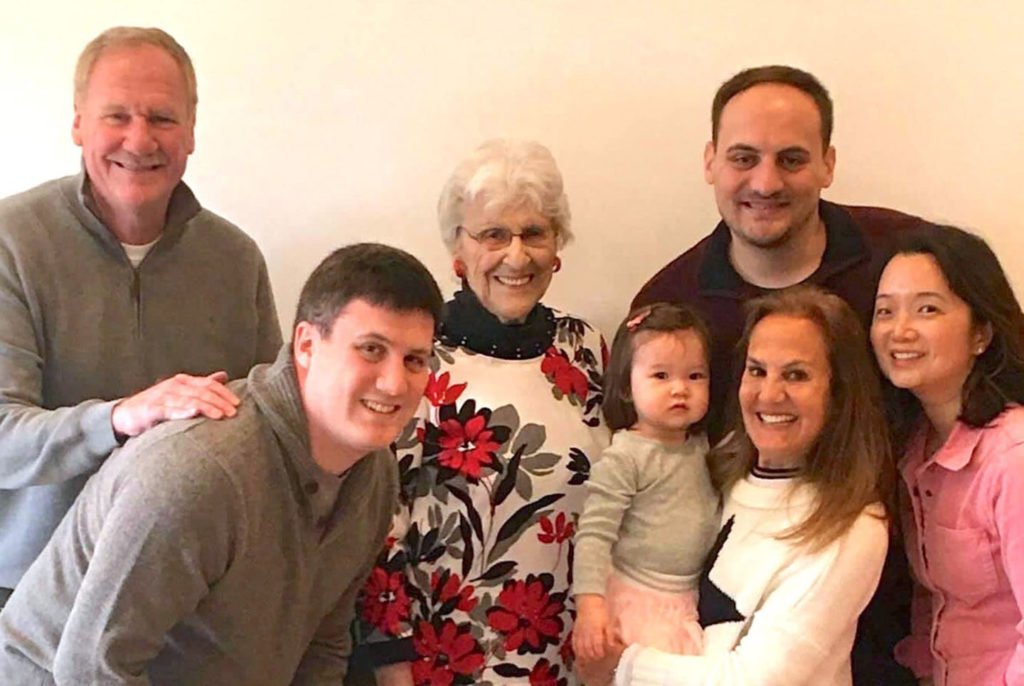 As a high school student looking toward the future, Rhoda P. Erhardt '54 BS OT saw marriage and children. But first, she was heading to college. The only problem? She didn't know what to study.
The results of an aptitude test prompted a guidance counselor to suggest occupational therapy. She thought Erhardt's wide variety of interests would be well suited to a field that draws on topics in human development,
psychology, design and more.
Although Erhardt hadn't previously heard of occupational therapy, it turned out to be the perfect fit. Erhardt ultimately spent a fulfilling and pioneering career as an occupational therapist specializing in pediatrics.
"I feel so grateful that I stumbled into a profession that has been interesting, inspiring and rewarding," Erhardt says.
An empowering career
At UIC, Erhardt found a mentor in Beatrice Wade, the director of the occupational therapy program.
"She provided us with the history, value and foundational principles of occupational therapy," Erhardt says. "She inspired us in a way that was never forgotten."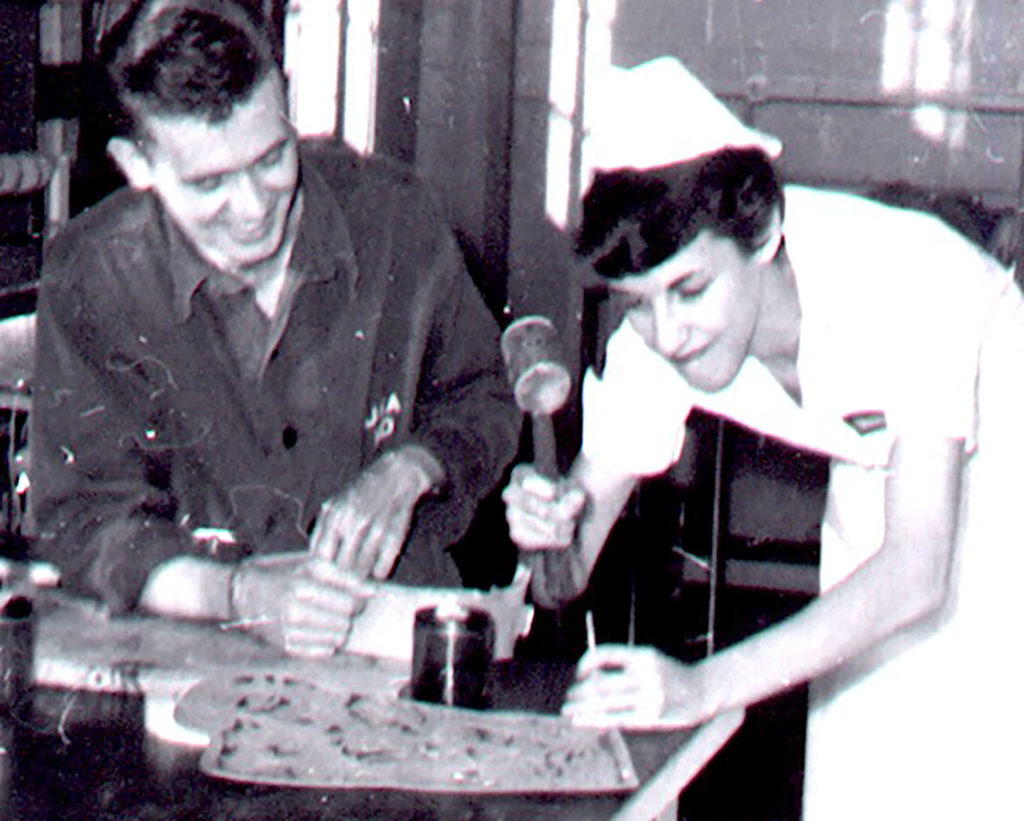 After graduation, Erhardt joined the Women's Medical Specialist Corps as a commissioned officer in San Antonio, Texas, ultimately serving as chief OT of the Burn Center at Brooke Army Medical Center.
The next stop was North Dakota. In Fargo, Erhardt took a break from working to focus on her family, which included her husband, whom she had met at the army base swimming pool in San Antonio, and their four children.
But after 10 years as a stay-at-home mom, Erhardt decided to reenter the field. She found a volunteer position in the OT department of a local hospital, enrolled in continuing education courses and connected with other practitioners.
Erhardt's networking paid off when the North Dakota Easter Seal Society invited her to create a mobile therapy program. The program started locally with adult clients before expanding to serve children throughout the state.
"Empowering children and families was truly rewarding and fun," Erhardt says.
As Erhardt worked with pediatric clients, she became interested in neurodevelopmental treatment, which was a new approach at the time. One of her patients was a 14-month-old with cerebral palsy who could not hold up her head, sit, stand or walk. Over the next eight years, Erhardt worked with the young girl, documenting her progress on home videos that were eventually distributed as educational tapes and DVDs.
"It was [my] first venture into research, with a perfect control subject, the child's typically developing twin sister," Erhardt says.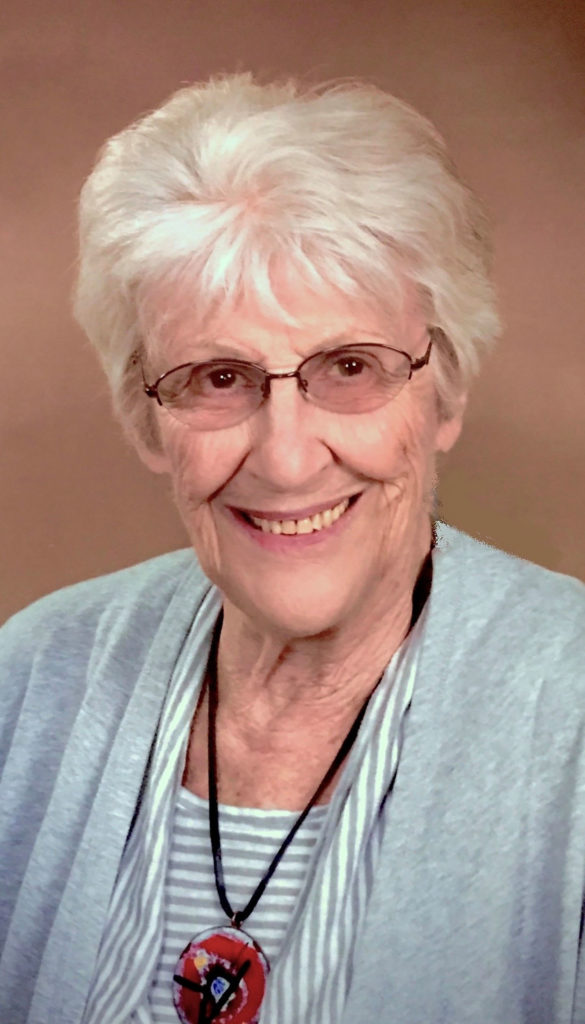 For more than a decade, Erhardt assisted families, special education cooperatives, infant development programs, school systems, hospitals and home health agencies throughout North Dakota and Minnesota. She also trained other individuals who worked with children who had physical, developmental or learning difficulties.
When the Easter Seals program shut down, Erhardt established a private practice. She continued to provide vital services for children and families, especially in the areas of hand and visual function. Today, her educational
and clinical materials are used in over 35 countries across six continents.
In 2011, Erhardt received UIC's Alumni Achievement Award for Outstanding Professional Success and National Distinction.
Supporting the next generation of pediatric OTs
A new scholarship fund at UIC's College of Applied Health Sciences pays tribute to Erhardt's career. The Rhoda P. Erhardt Endowed Scholarship Fund supports OT students who demonstrate a commitment to enter pediatric practice. Erhardt's son, Edward, and his family established the scholarship in honor of Erhardt's 55-year dedication to the OT field.
"She did an extraordinary job of building a business at a time when it wasn't common for women to do that," Edward says. "We wanted to celebrate all the patients she helped and the therapists she taught around the world."
When he approached his mom about making a gift in her honor, she immediately suggested UIC, noting the impact of "Miss Wade" on her career. In consultation with his financial advisers, Edward donated a gift of stock, which was advantageous from a tax perspective while also benefiting the university.
"If you can find a way to make a gift that matters not only to the recipients but also have this connection to your family—it's really wonderful," Edward says. "I feel fortunate that we were able to make that happen."
Kelly Giuliano, a first-year student in the master's in OT program, is the inaugural recipient of the scholarship.
Giuliano's interest in the field began in high school, after a close friend suffered a spinal injury during a wrestling match. The friend spoke highly of his OT, and Giuliano ended up shadowing the OT in an outpatient clinic.
At the University of Wisconsin- Madison, Giuliano majored in rehabilitation psychology, graduating with high honors in May 2020. During her undergraduate years, she worked and volunteered with a variety of organizations that served youth with autism, cerebral palsy and Down syndrome.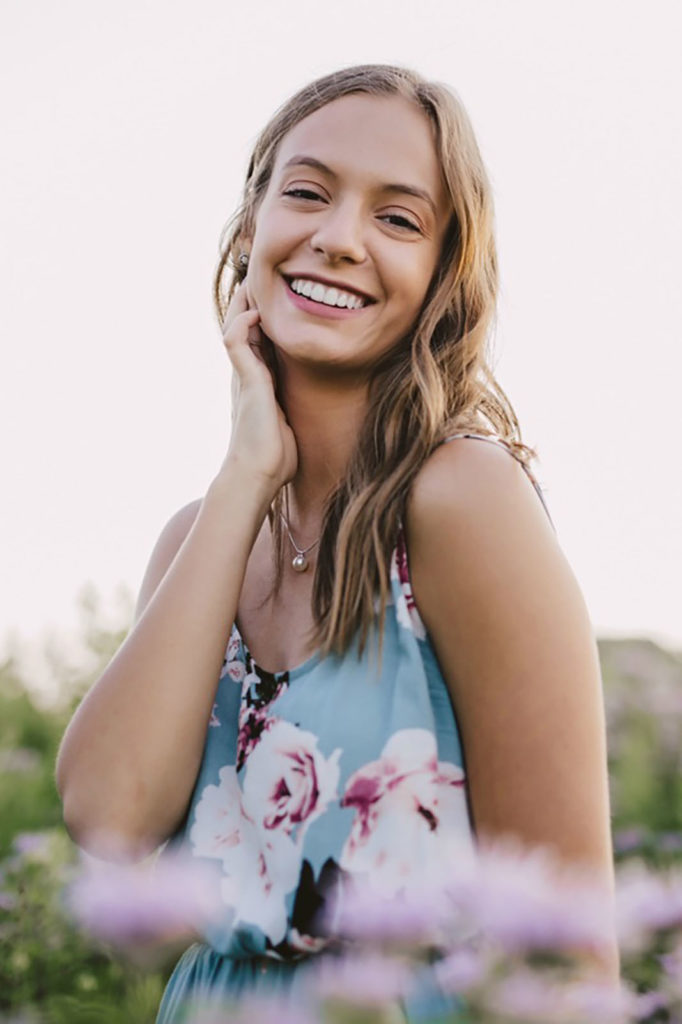 Giuliano's passion for the profession led her to the master's program at UIC.
"UIC mirrors everything I was looking for," she says.
They value diversity in the classroom and in the populations they serve, and they really care about providing care that's based on research.
When Giuliano learned she had won the Erhardt scholarship, she was humbled and shocked.
"It felt like a weight had been lifted off my shoulders," she says, adding that she had lost her part-time job due to the pandemic. "I just really appreciate that her family gave back to make this scholarship."
Erhardt's story resonated for Giuliano. Both practitioners were drawn to the profession in part for its creative possibilities. They both appreciate how the OT field is highly interdisciplinary. And they consider it a great privilege to be able to use their skills and talents to make a difference in the lives of others.
"I want to thank her for showcasing the distinct value of occupational therapy in pediatrics," Giuliano says. "She has helped make it possible for me to have a voice in pediatric care, to help this vulnerable population."