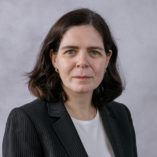 Margaret Czart
Clinical Assistant Professor, Biomedical and Health Information Sciences
Focus Areas
Email
Office Phone
Office
1919 W. Taylor St., Room 263 AHSB
Office Hours
By appointment
About
Dr. Margaret Czart is a Clinical Assistant Professor in the Department of Biomedical and Health Information Sciences in the College of Applied Health Sciences at the University of Illinois at Chicago. Her background includes over 15 years in online education with a specialization in course design and assessment. Dr. Margaret Czart also has experience with Virtual Reality environments for educational purposes.
Dr. Margaret Czart areas of interest involve in the areas of Consumer Health Informatics, Public Health Informatics and Biomedical Visualization with Simulations. Currently projects the analysis of data collected by Electronic Health Records (EHRs) for chronic disease surveillance Additional project include the development and assessment of health information online for patient education and engagement through Motivational Interviewing (MI).
Selected Grants
American Medical Informatics Association, Augmented and Virtual Reality Technology to Enhance Consumer Health Education, Principle Investigator (PI)
Selected Publications
"Consumer Informatics and Health Information on Obesity.", Advances in Obesity, Weight Management & Control, Vol 4 Issue 3
"The Promise of E-Learning: A Case Study in Second Life Using a Virtual Standardized Patient to Teach Motivational Interviewing. ", Journal of Virtual World Research, Vol. 7 No2
"Risk Behaviors-Mid-Adolescence: Attitudinal and Social Determinants", Supranowicz P., Berzanskyte A., Czart M. Valinteliene R., & Wysocki M. (2006).
" Neonatal Abstinence Syndrome (NAS)Awareness and Education through Data", Illinois Public Health Association
Service to the Community
Quality Matters Master Reviewer 2021- Present CAHIIM Accreditation, Council Member 2020-2023 Society of Behavioral Medicine, Member 2021- Present Editorial Reviewer,Polish Annals of Medicine 2015- Present
Leadership in the Profession
Illinois Public Health Association, Co-Chair Epideemiology and Health Statistics 2018-2019
Notable Honors
2018 - Honors College Faculty Fellow, University of Illinois at Chicago
2005 - Fulbright Research Scholarship- Warsaw, Poland , Fulbright US Student Program
2000 - UNESCO American Teaching Program, UNESCO
1993 - Native Speaker Certification , Jagiellonian University
Education
Doctor of Public Health with a Public Health Informatics Specialization, University of Illinois at Chicago (2011)

Master of Public Health witha Public Health Informatics Specialization , University of Illinois at Chicago (2004)

Bachelor of Science Anthropology, University of Illinois at Chicago (2000)