Art as healing
Thursday, February 16, 2023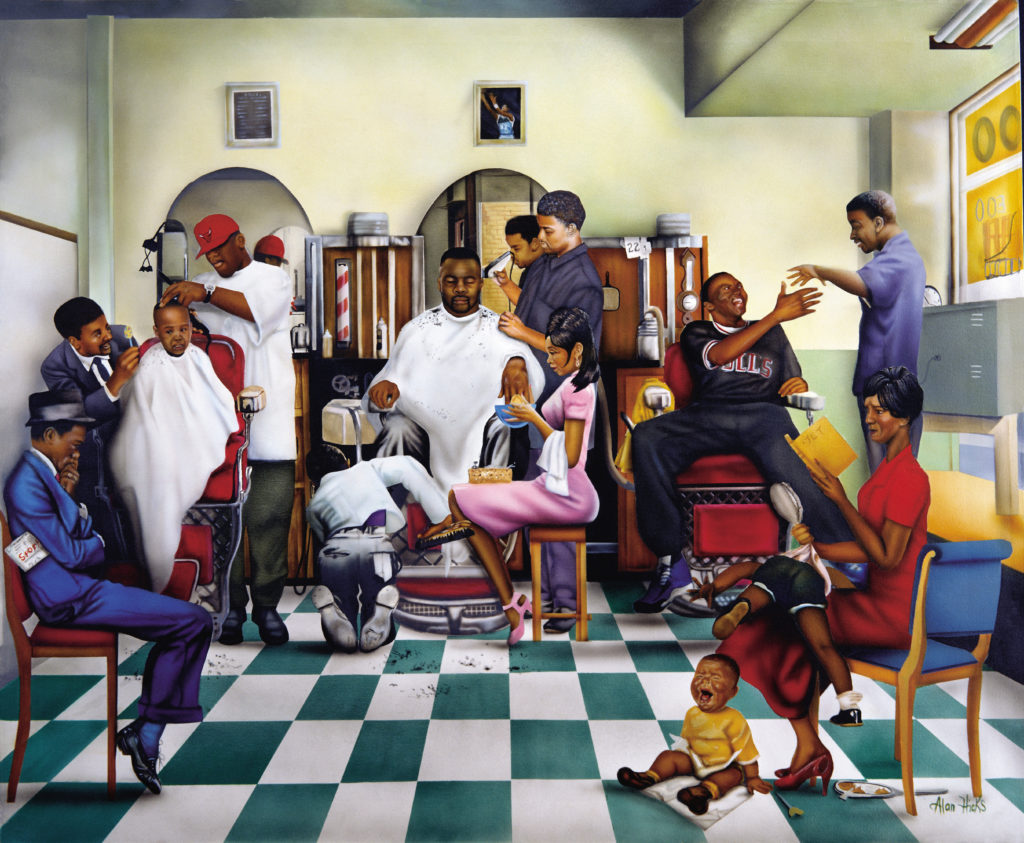 Aaron and Alan Hicks '85 BS BVIS are almost certainly the only identical twins to graduate from UIC's Program in Biomedical Visualization.
In their studio, Twin Hicks, the brothers create Afrocentric murals, portraits and religious imagery—artwork displayed in churches, schools, public buildings and homes, as well as films like "Coming to America 2" and "Equalizer 2." Their art can be seen in the Chicago church that gospel great Mahalia Jackson attended.
They're planning new art for the historic Antioch Missionary Baptist Church, to be rebuilt after it was destroyed by flames last April. A mural the brothers painted in the South Side church in 2008 was the only wall left after the blaze.
"It amazes me that the mural was still standing after the whole church burned down," Alan said.
"Even though that mural can't be saved, we can do a new one, we can make it better and have more of an impact than what this mural had," he told the Chicago Sun-Times after the fire.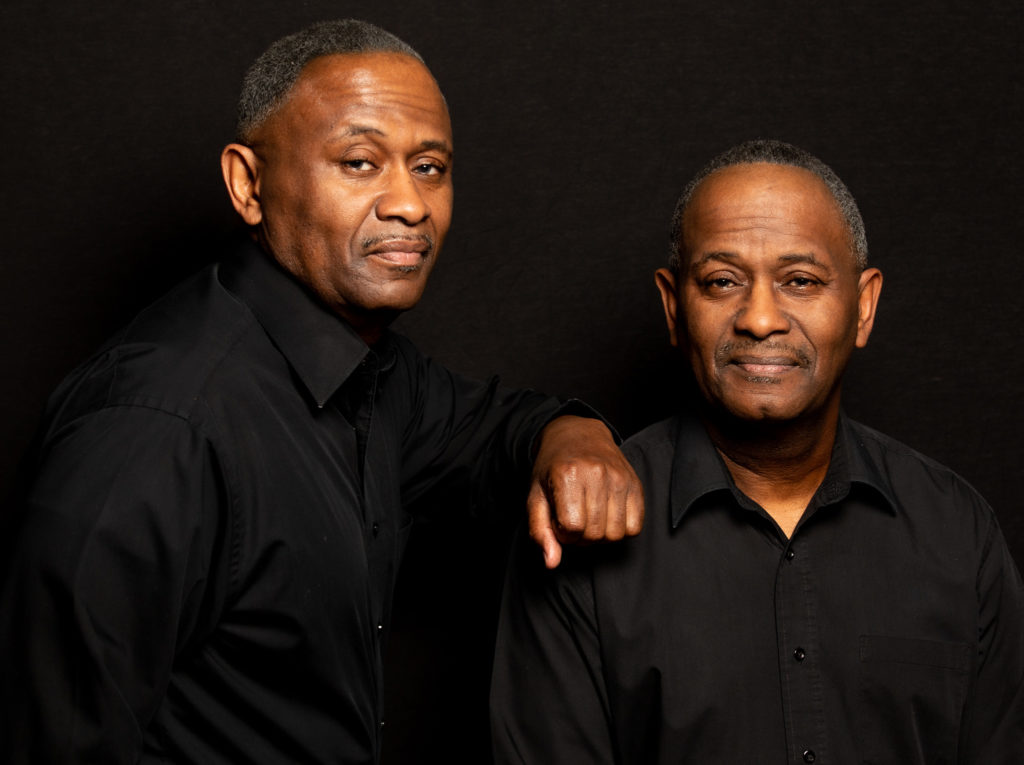 The brothers paint in similar styles, although Alan is left-handed and Aaron, right-handed.
"If you didn't study us closely, you couldn't tell. But if you followed us, you could see the slight difference in our artwork," Alan said. "We definitely have an influence on each other, when it comes to our style and the medium we work in. But Aaron might see something a little bit different than I do."
"As much as we're twins, we are individual artists," Aaron said. "We come together as it relates to business and projects. If we're doing a mural or a portrait that has several people in it, he may do some and I may do the others. Or I might work out an outline for a painting and we'll collaborate on finishing it."
As far back as they can remember, the two wanted to be artists. Their guidance counselor at Thornton Township High School in Harvey suggested a career in medical art.
They were in the final bachelor's-degree class of what was then called Biocommunication Arts, which required two years on the Urbana-Champaign campus and two in Chicago. (The program then became master's level.)
Aaron remembers dissecting cadavers in anatomy class, working side by side with medical students.
You learn to look at the body with great respect," he said. "Understanding how the body works, learning, from the inside, how to illustrate it, gave me more confidence.
After graduation, the brothers worked for more than a decade at Richard Rush Studios, a leading producer of health education exhibits, which was eventually purchased by General Exhibits and Displays. After that firm closed, they signed with two nationwide in-home art sales companies, Personal Preference and Artistic Impressions.
"People loved our artwork; it was distributed across the country," Aaron said. "At company conventions, people would come from far and wide to see us and get autographs."
Then those companies folded, and Aaron and Alan decided to take charge of their own sales. In the days before the power of social media, this meant traveling to sell their work at art shows in cities like Philadelphia, Baltimore, New Orleans and Atlanta.
"That was a lot of hard work, packing up, getting on the road.
But that was the going thing at the time," Aaron said.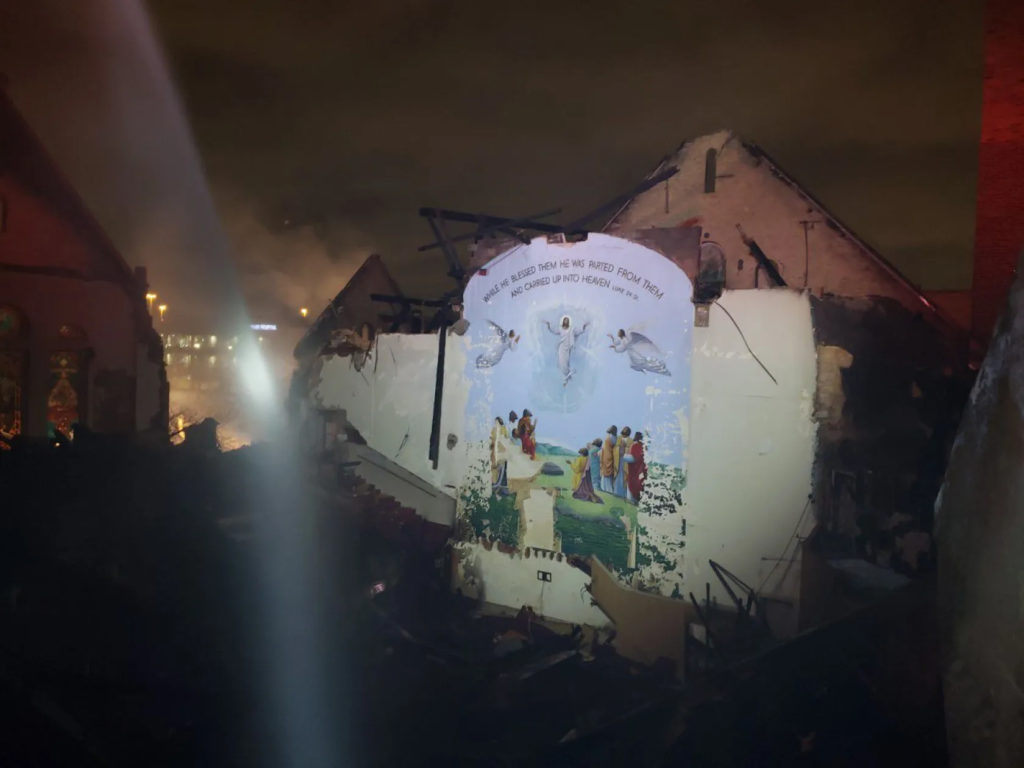 Now the brothers focus on selling their work on Instagram and their website, twinhicks.com, which offers their original prints and paintings of Black life and family, religious themes, commissioned portraits and merchandise featuring their artwork.
They have created at least eight commissioned murals in churches and schools, including the Barack Obama School of Leadership and STEM in Chicago Heights, and the Michelle Obama School of Technology and the Arts in Park Forest. Their largest mural, about 94 feet by 11 feet, is located on Main Street in downtown Park Forest.
For the most part the brothers work separately, each in his own home studio. When they paint a mural, though, it's a collaboration. Preparation is the hardest part: coming up with concepts, doing sketches for the client, measuring and planning, figuring out costs. Then they create a mock-up and place it on the wall to determine layout, colors, paint and materials. The painting process itself is the easiest part, unless it means working high up on scaffolding or a lift.
The Hicks brothers didn't stay with biomedical art, but they say the knowledge and skills they gained from their studies in art, photography and anatomy have served them well.
Their work may not relate to medicine, but it provides spiritual healing. "There's a message in the religious images that people get encouragement from," Alan said.
"We've had people call us and be in tears from the spiritual images we've painted. That makes us feel good."