Esther Ng wins Vizzies People's Choice award
Wednesday, April 19, 2017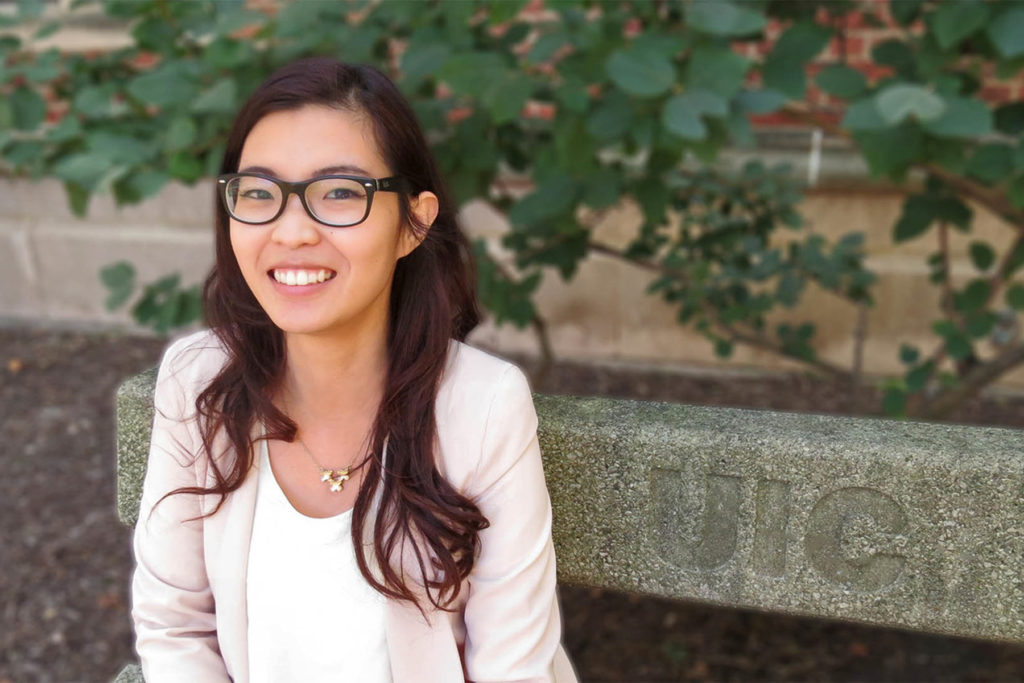 BVIS second-year student Esther Ng is the winner of a national competition hosted annually by the National Science Foundation and Popular Science magazine.
"Micropumping Mechanism of Hummingbirds' Tongues" posterThe Vizzies Challenge celebrates the use of visual media to communicate scientific data and research by recognizing the best photographs, videos, illustrations, interactive apps, and posters and graphics produced by academic researchers or artists.
Ng's poster, "Micropumping Mechanism of Hummingbirds' Tongues," was the People's Choice award in the posters and graphics category. She was one of 10 individuals recognized this year.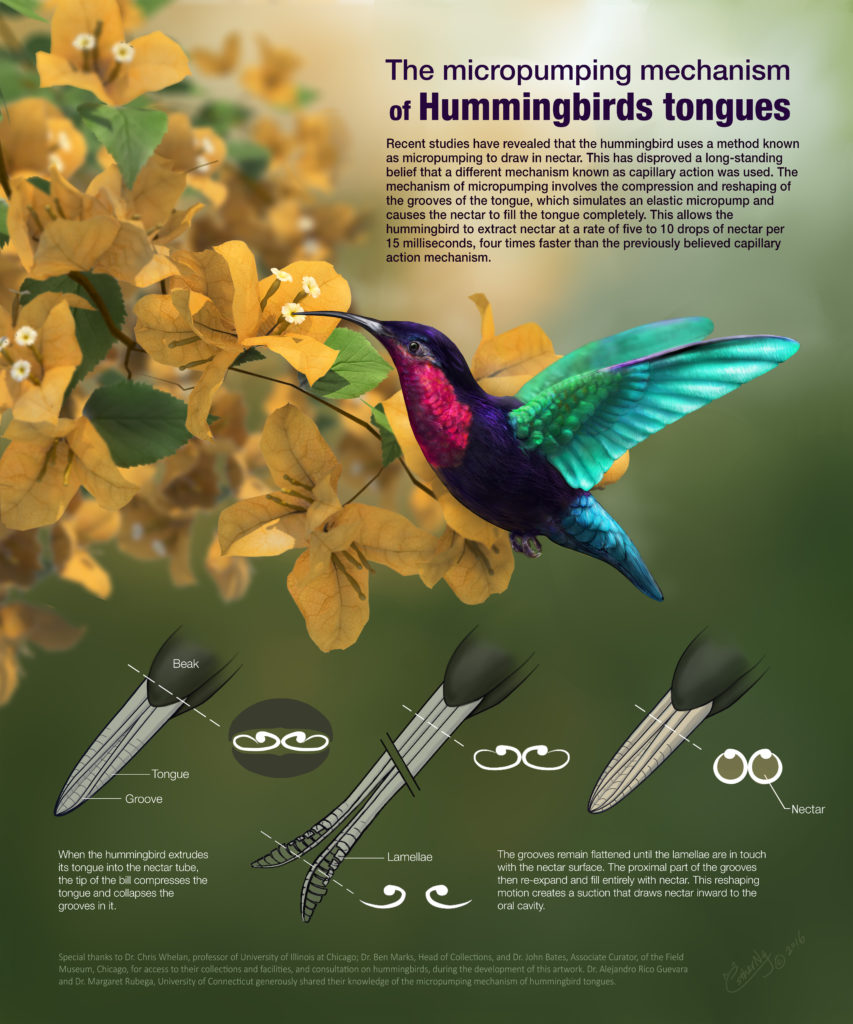 Her poster began as a class project. She worked with Chris Whelan, adjunct assistant professor of biologic sciences in the College of Liberal Arts and Sciences, to complete her award-winning project.
"We were asked to create a poster about anatomy or about a mechanism and, because I love birds, talked to a bird expert about this project," Ng said.
Ng illustrated a hummingbird tongue, which had not been clearly illustrated by researchers or scientists previously.
"Hummingbird tongues are interesting to scientists because their mechanism is unique," Ng said. "I even went to the Field Museum and looked at a bird under a microscope as part of my research."
Ng entered the competition online and a team of experts at NSF and Popular Science pared hundreds of submissions down to 50 finalists. From those 50, a panel of outside experts picked five Expert's Choice winners and Popular Science readers chose five People's Choice winners.
"I'm surprised and very happy I won," she said. "I couldn't have done it without Professor Whelan's help, even though it was not part of his job."
Ng, who is a graduate of UIC's biochemistry program, said anyone with an interest in art and science should explore biomedical visualization as a potential career.
"In veterinary school, my interests changed," she said. "I enrolled in new art classes and when I found out about the biomedical visualization program, it felt right even though I had only ever viewed art as a hobby."