Felecia Williams wins 2017 Silver Circle Award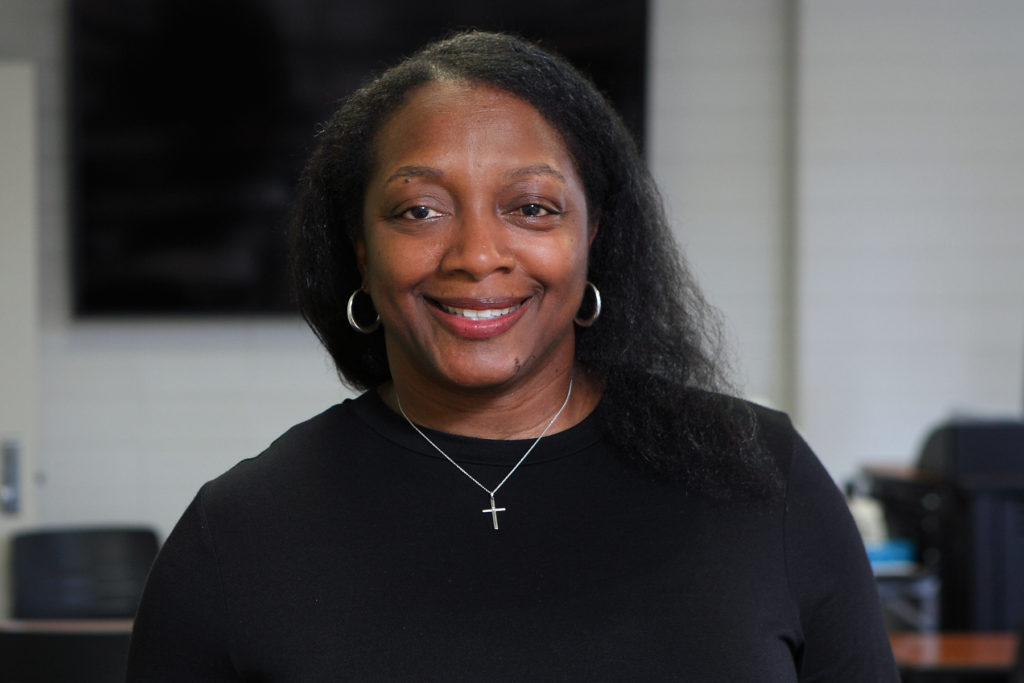 After graduating from UIC's Health Information Management (HIM) program, Felecia Williams spent nearly 15 years working in management and as a consultant to hospital systems and insurance providers before returning to the university as a full-time faculty member in the College of Applied Health Sciences.
A clinical assistant professor, Williams teaches online and classroom-based courses in the HIM program. She describes her teaching style as dynamic and based in real-world scenarios.
"I use the classroom as a space to answer questions and discuss real-life situations," Williams said. "I want my students to understand that data management in health care is not just about formulas, equations and spreadsheets — it's about understanding the information and using it to telling a story."
Williams teaches three undergraduate courses on campus: HIM 317: "Principles of Health Information Management," HIM 319: "Alternative Health Records," and HIM 367: "Systems Analysis." In these courses, she meets students at the beginning of the program.
"I love it when students come back after their first internship, or once they have started a job, and tell me how they used what they learned in class," Williams said. "Seeing that lightbulb go on in my students is the best part of teaching."
Williams also teaches HIM 451: "Health Information Management Theory and Practice," for online students who already have an undergraduate degree and are pursuing new careers, professional education and degree opportunities. Her online course mimics the campus-based courses, but in both environments, Williams considers it her responsibility to present information in a way that reaches her students.
"My teaching methods and approaches change based on my students — they are here to learn and I am always looking for new ways to help them as best I can," Williams said.
"I want to provide students with the building blocks of a successful career in HIM and give back to the profession."
Williams also has a master's in public administration from Roosevelt University and is a registered health information administrator.