Guiding self-care for patients with heart failure
Tuesday, November 14, 2017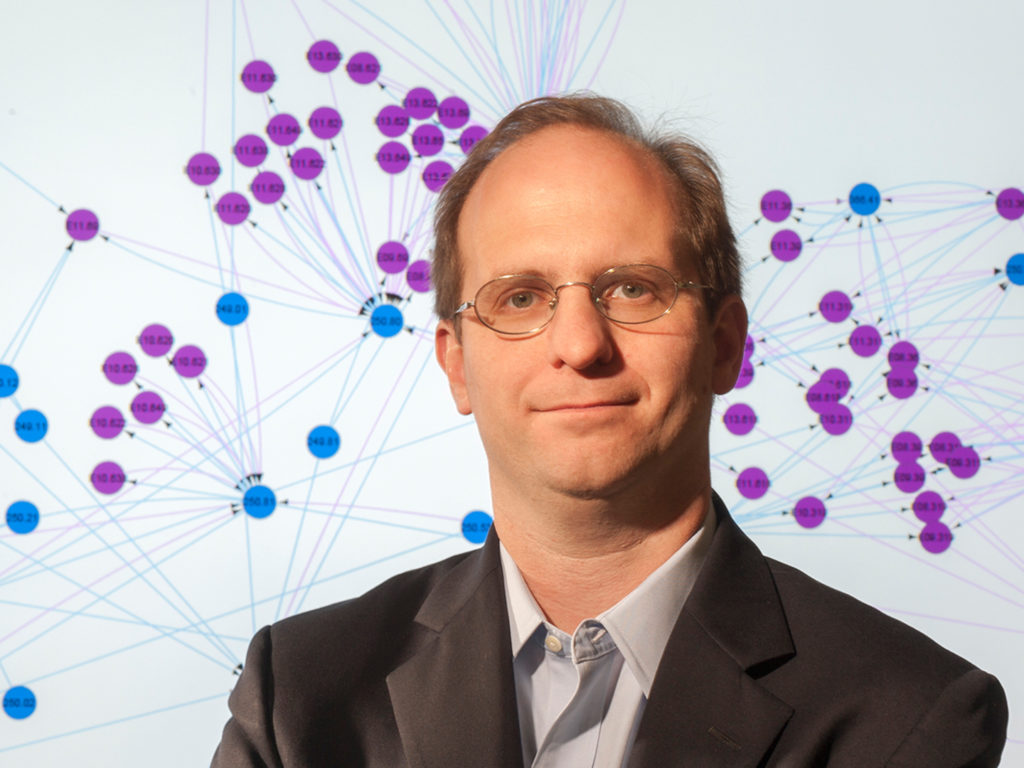 Heart failure.
It's a chronic condition where the heart can't efficiently pump blood through the body.
After patients with heart failure are admitted to the hospital, health care advisors explain the condition. Before those patients are discharged, nurses tell them what their next steps should be to prevent worsening of the disease. Educational materials, which can include the doctor's discharge notes, are provided.
But what if after leaving the hospital, a patient still doesn't understand the disease process, what happened during their hospital stay, why self-care is important or even the medical jargon — like hypertension or volume overload — used to explain it all? Their chances of readmission are higher — and their condition may get worse.
"Readmission is associated with several factors, including noncompliance with lifestyle modifications like eliminating salt, increasing water intake and not using medication as directed," said Amer Ardati, physician at UI Health and assistant professor of medicine. "One of the major causes of noncompliance is just poor education and poor communication between the health care advisors and patients."
To fight high readmission rates, clinicians, researchers and scholars at UIC are collaborating to create customized summaries of hospital stays that can serve as guides for patients' self-care.
"We're trying to help explain the biology, as well as the motivation, to help engage patients to say, 'Oh, the follow-up appointment or these medicines are actually going to help me stay out of the hospital,'" said Andrew Boyd, assistant professor of biomedical and health information sciences in the College of Applied Health Sciences.
Boyd leads the project with professor Barbara Di Eugenio from the College of Engineering, who is an expert in Natural Language Processing (NLP) software and text summarization that generates easy-to-read narratives summed up from select sources.
"I met Andy and I had some ideas on how to apply NLP to health care data," said Di Eugenio, professor of computer science. "Little by little, we defined the project together."
Called Patient Narr, the project employs a novel approach — not only because the team is creating summaries of hospital stays, but also because they're extracting medical concepts from physician discharge notes and nursing care plans. Outside of typical hospital discharge materials, "the only thing that patients have available right now to access themselves is their electronic health record, which is completely incomprehensible, especially to people of lower literacy level, but even to us [outside of the health care field]," Di Eugenio said.
Combining information from nursing care plans and physician discharge notes could give patients a more holistic understanding of their stay, disease and self-care.
"If a patient only sees what the doctor's thoughts are in interactions, you're going to be missing three-fourths of the patient experience in the hospital," Boyd said. He added that the Patient Narr group has also studied the similarities and differences between individual terms and terminologies used in nursing documentation and physician notes, which could lower the potential for misunderstandings while patients are in the hospital and even after they're discharged.
"So, one of the benefits of language processing is we can take these two heterogeneous data sources and integrate them into a single narrative that currently, on the electronic health record, doesn't exist," Boyd said.
Their NLP system also improves the readability of the text by determining the complexity of the terms used by health care providers. Simple definitions replace them.
"The idea is how do you take this huge amount of data that describes the clinical judgment of both nurses and physicians and integrate it in a way that's consumable by patients," Boyd said.
The team's next step? Using interviews with patients to create summaries that are patient-centric.
"Patient-centric medicine incorporates the perspective and experience of the patient as a source of information for treatment decisions and treatment plans," said Richard Cameron, professor of linguistics in LAS. He talks to patients before they leave the hospital. "One of the ways of getting that information from patients is simply to ask them about their experience."
Keywords, identified using transcripts of those interviews, will help their NLP system respond to concerns that patients have and create appropriate summaries that take into account things like cultural background, interests, literacy level, reading comprehension, and more.
Karen Dunn Lopez, a nursing informatics researcher in health systems science and a usability expert, is looking forward to leading the evaluation and improvement of the technology.
"I hope that we can test it in a clinical setting and to really shift and transform the way discharge teaching occurs in hospitals for patients with all conditions," said Dunn Lopez.
Other collaborators include Carolyn Dickens, nurse practitioner at UI Health, and Sabita Acharya, a Ph.D. student in computer science.