Mastering the art of healthcare communication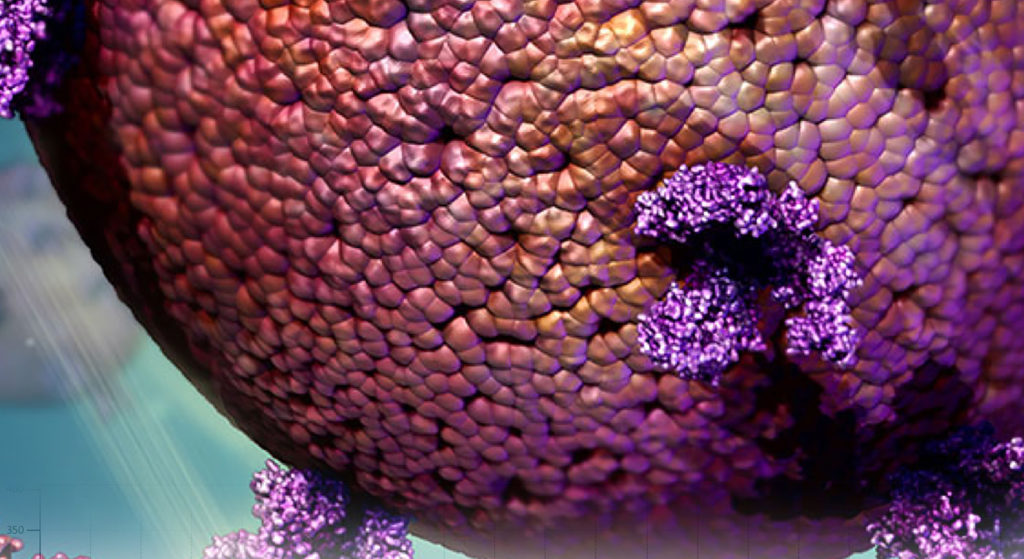 The ever-increasing complexity of electronic health records threatens to drown clinicians and patients in a sea of data. As more information is generated and collected, the potential for miscommunication and health care error increases. But if technology has created this problem, then a new generation of biomedical informaticians and visualization designers, may help with the solution. That's the focus of the innovative work of researchers in the Department of Biomedical and Health Information Sciences (BHIS)—who believe that the way to transform health care is through bridging trusted science and visual communication.
A universal tool of the trade
In the hospital, communication breakdowns can be a matter of life or death.
Every time there's a "handoff"—when a patient is transferred from the emergency room to the intensive care unit, for example, or the nurses on the 7-to-3 shift end their work day and others take over—critical life-sustaining information must be shared among health care team members.
Research has shown that 35 percent of patient-related communication errors occur during these transitions in care, creating a serious threat to patient safety, says Joanna Abraham, assistant professor of biomedical and health information sciences.
"There are so many care transition breakdowns related to ineffective communication and incomplete documentation practices," she says.
Abraham uses her background in computer science, information technology and human factors to identify and evaluate these crucial points of communication, then build and implement information and communication health technologies to make the process more efficient and accurate.
UI Health is the living laboratory where she works with clinicians and students of interdisciplinary backgrounds.
Communication is not something you can study outside its environment, Abraham says. We must be in the hospital, closely observing nonverbal and verbal communications as they occur in the clinical workflow.
Abraham, who began her research in this field at the University of Texas Health Science Center, has created tools at UIC to improve communication—and patient safety—during hospital discharge care transitions of pediatric patients, rounding, handoffs and medication ordering.
Findings so far have shown improvements in efficiency and effectiveness of communication of care teams, with further research planned to design and evaluate the tools using clinical and patient outcomes.
"We redesign as we move forward," Abraham says.  "There's no one-time solution that will work for the next 10 years."
Rounding—when resident physicians and other members of the health care team go through the unit, discussing each patient's condition at bedside—is another information transfer forum prone to communication errors. Abraham is working with chief health information officer Karl Kochendorfer and his informatics team to design and implement a rounding report tool integrated into the hospital's electronic health records system.
Of course, no tool will be effective if clinicians don't know how to use it properly.
"The challenge is not just in implementing tools, but training staff and students to use them in the right way," she says. "There is a lot of emphasis on clinical training, but there's minimal training in the software, which is equally important for patient safety and outcomes."
Abraham's current research focuses on three projects:
the causes of errors in medication orders, funded by the Agency for Healthcare Research and Quality
the use of standardized tools in handoffs between the emergency department and ICU, funded by the National Science Foundation
handoffs between paramedics and emergency department nurses, funded by the Emergency Strategic Clinical Network.
One of her ultimate goals? To develop a care continuity tool to improve team communication and coordination that could be used by clinicians in multiple disciplines—physicians, nurses, nutritionists, social workers and more.
"A universal tool that supports shared situational awareness through effective communication and coordination of activities within and between disciplinary teams," she says.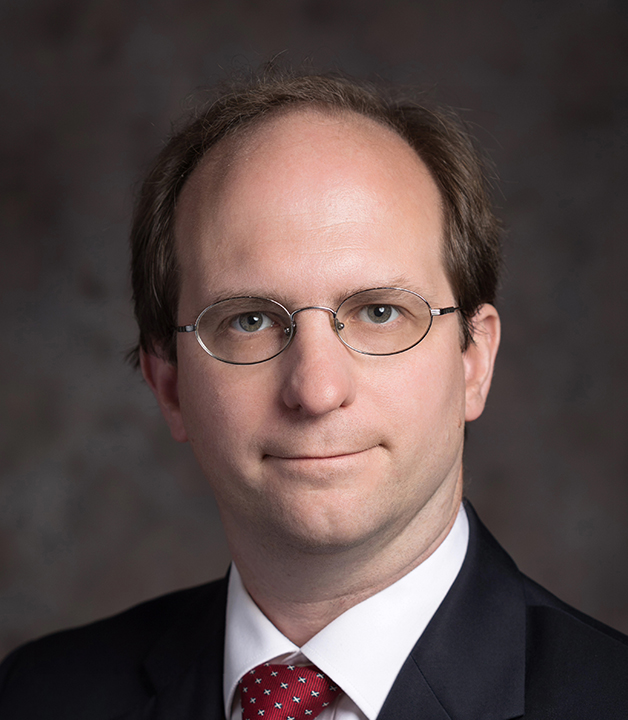 Transforming data into language
Andrew Boyd wants everyone to be able to understand electronic health records, whether they are health professionals or patients.
"Doctors, nurses, pharmacists, occupational therapists, physical therapists, kinesiologists, social workers, dentist—we all have different degrees and training. The data of health care we generate is complex, and it doesn't always translate between fields," says Boyd, assistant professor of biomedical and information sciences.
"And patients don't have to go to medical school or nursing school to learn about their disease and how they can improve their health," he adds.
Boyd, whose background includes an MD and postdoctoral training in biomedical informatics, has made it his mission to make health care data understandable to practitioners and patients.
He approaches this problem from many different angles, working with collaborators in fields that include biomedical visualization, health informatics, nursing, linguistics and computer science.
A recent study with department colleagues Christine Young, Michael Dieter, Lawrence Pawola and Margret Amatayakul found that data visualization could be one important tool.
Visualizations could be used to integrate and display data, reducing the time required to search and understand all the separate data points in an electronic health record, Boyd says.
Visual intelligence has the potential to change health care, as it has other industries, he explains. Imagine an electronic health record that uses visual models to present information, instead of a series of fields requiring a user to read, interpret and mentally map the data in just a few seconds.
There's another barrier to clarity in electronic health records: members of the health care team use terms specific to their discipline that may not be clear to others, or have different meanings.
Boyd led a project that analyzed eight years of patient discharge summaries written by physicians, extracting about 54,000 terms used to describe health care concepts. The researchers compared these to the standardized nursing terminology for electronic health records recognized by the American Nursing Association.
The result? Only about 21 percent of the identified nursing terms were also used by physicians.
"Although they work together, they don't speak the same language," Boyd says.
"When you work with a particular individual every day, you are able to figure out what they mean. But in a health care system, you're not working with the same team members day in and day out. The differences in vocabulary become more important."
Boyd and computer science professor Barbara Di Eugenio think natural language processing could eliminate this failure to communicate. Natural language processing transforms data into language through computer algorithms—like, for example, weather forecasts or sports box scores. They want to study the use of natural language processing to convert the data in an electronic health record into a summary that's understandable to the health care team and the patient.
They're already working on an individualized, self-care app for heart patients that uses natural language processing to summarize each patient's electronic health records data, identify areas of concern and educate them on how to stay healthy. The collaboration also includes Sabita Acharya, Ph.D. student in computer science, and faculty members Carolyn Dickens, Pamela Martyn-Nemeth and Karen Dunn Lopez (nursing), Richard Cameron (linguistics) and Amer Ardati (medicine).
The underlying question for all his research is, "How do we simplify health data in order to improve patient outcomes?" Boyd says.
"More and more time is spent on documenting and reading electronic health records. We need to simplify and integrate data so that health providers can go back to treating patients, instead of looking at computer terminals."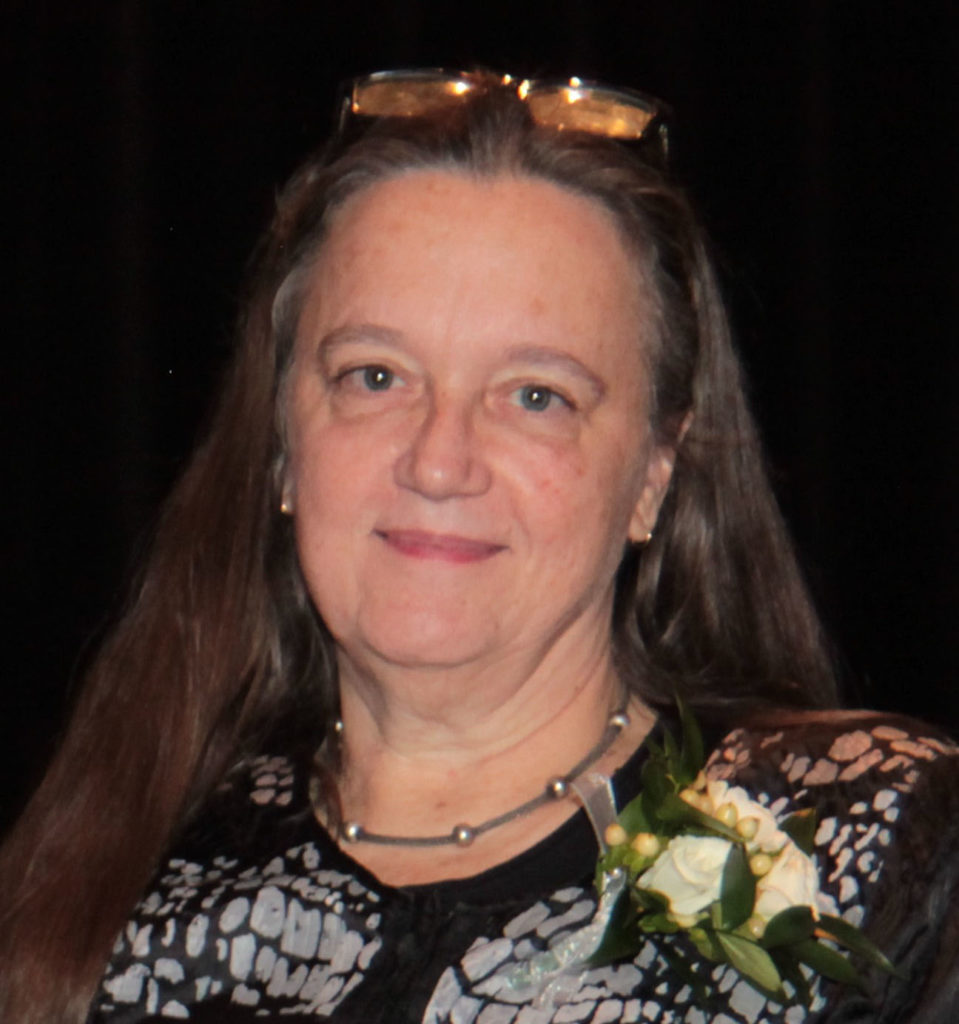 Translating information into visual form
If data is at the heart health informatics, then art is the life pulse of biomedical visualization (BVIS)—a field that merges visual communication and creativity, with a profound knowledge of organic forms, such as the human body. Yet, as these two fields evolve, AHS faculty and students are finding potential for new collaborations that could ultimately benefit clinicians and patients.
Electronic health records are in the millions and the data contained in them are complex, making it difficult for health practitioners to quickly synthesize the information they need. One result: increased possibilities for miscommunications that compromise patient safety.
Finding ways to present large amounts of data in visual form—to be more quickly and completely understood—could be the answer, says Christine Young, clinical assistant professor in the biomedical visualization graduate program.
"Studies over last two decades on how the brain processes information have found that we learn faster through visualization," says Young, founding and creative partner of Young & McKenna in Evanston.
"We're mining multidisciplinary fields like neuroscience, education and cognitive psychology to come to conclusions on the ways in which we process visual information."
Since translating information into visual form is the foundation of biomedical visualization, a partnership with health informatics seems natural.
Young is working with colleagues in biomedical and information sciences, including Andrew Boyd and Annette Valenta, not only in research but in preparing BVIS graduate students to work in this area.
We're the only graduate program that teaches visual learning and visual thinking in a structured way, Young says.
One of the challenges in using visualization to interpret data in electronic health records is working with a system that is basically "a word-based box checking environment," she explains.
"It took me about a year to begin to understand informatics by immersing myself in that discipline," Young adds. "I believe we can present the information contained in electronic health records in much more interactive, visual and multi-dimensional ways.
"Deeper collaboration will allow us to explore how biomedical visualization impacts health informatics, and how health informatics impacts biomedical visualization."