New life science visualization minor
Monday, November 19, 2018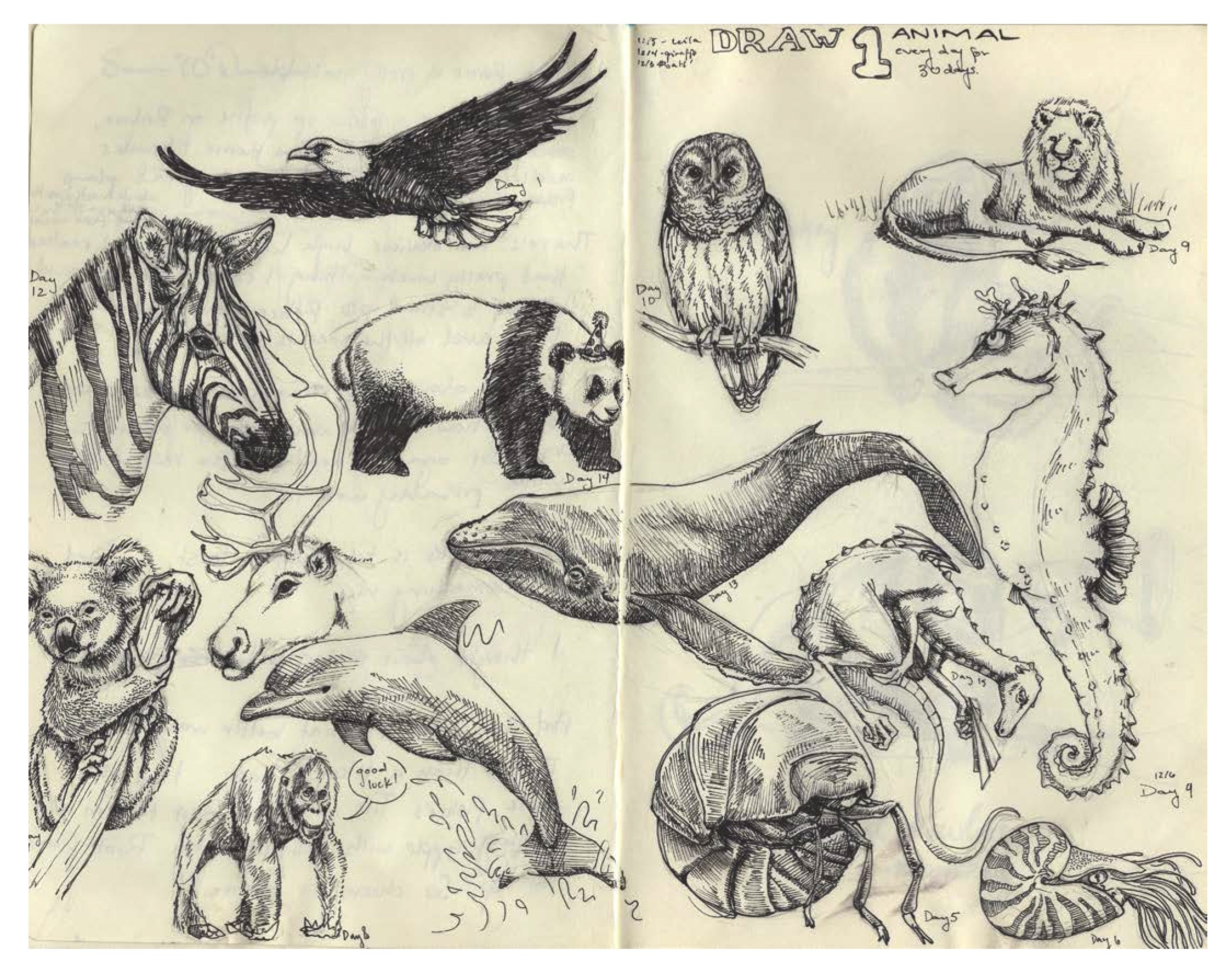 Good news for undergraduate art majors who love science, and undergraduate science majors who love art (there are more of both than you might think!).
Beginning spring semester, the College of Applied Health Sciences will offer a new minor in life science visualization that allows them to combine their passions, learn highly marketable skills and get a taste of the master's program in biomedical visualization.
"This is something a lot of students have been looking for," said Samantha Bond '16 MS BVIS, who is coordinating the minor as associate program director for undergraduate education in biomedical visualization.
"Many emerging careers combine the life sciences and the arts. With this new minor, we bring together science, art, education, programming and design."
The new minor can also prepare students for the graduate program in biomedical visualization, the largest and second-oldest of four such accredited programs in North America. The program is based in the Department of Biomedical and Health Information Sciences.
John Daugherty, biomedical visualization program director, said the new minor will help science majors become better researchers and teachers, improve their ability to visualize scientific concepts and learn to create illustrations and diagrams used in publications and presentations.
He said art majors will learn new media and creative technologies such as 3D digital sculpture, animation, interactive visualization, virtual reality and augmented reality. They'll also improve their skills in drawing with detail and accuracy and diversify their portfolios.
Prerequisites to enroll in the minor are often already required for the students' majors, Bond said.
The first courses, offered spring semester, are: Life Science Visualization Techniques 1, taught by Carolina Hrejsa '07 MS BVIS; Biological Illustration Techniques, Christina Wheeler '16 MS BVIS; and Constructing the Anatomical Figure, Melinda Whitmore and David Jamieson, Vitruvian Fine Art Studio.
The life science visualization minor has been many years in the making, Daugherty said.
"We're very excited to see it finally come to fruition," Bond said.
For more information, contact Bond at sbond7@uic.edu.